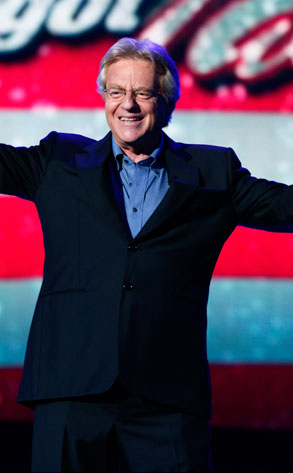 NBC Photo: Chris Haston
Here's what America doesn't got: Jerry! Jerry! Jerry!
After two seasons, talk show titan Jerry Springer will not be returning as host of summer reality juggernaut America's Got Talent, he said in a statement. He lists commitments to his talk show and a role in a stage play among the reasons.
The Ringmaster calls his experience on the show "an amazing ride."
The 64-year-old former mayor of Cincinnati experienced a renewal of star power when he appeared on the third season of Dancing With the Stars. He went on to replace Regis Philbin as host of the Simon Cowell-produced competition show for its second cycle.
No word yet regarding Springer's replacement.