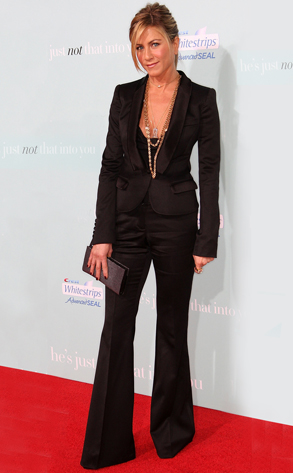 Frederick M. Brown/Getty Images
Jennifer Aniston and Jason Bateman are trying their hands—and other assorted body parts—at a knocked-up comedy of their own.
The small-screen alums are uniting for The Baster, a romantic comedy from Blades of Glory codirectors Will Speck and Josh Gordon.
Per Variety, when Aniston's character decides to get preggers via artificial insemination, her BFF Bateman swaps the donor's sample with some of his own, unbeknownst to his belly-expanding buddy.
Shooting is set for this spring in New York.
Meanwhile, Camilla Belle, Selena Gomez and Ewan McGregor top the day's other casting news...