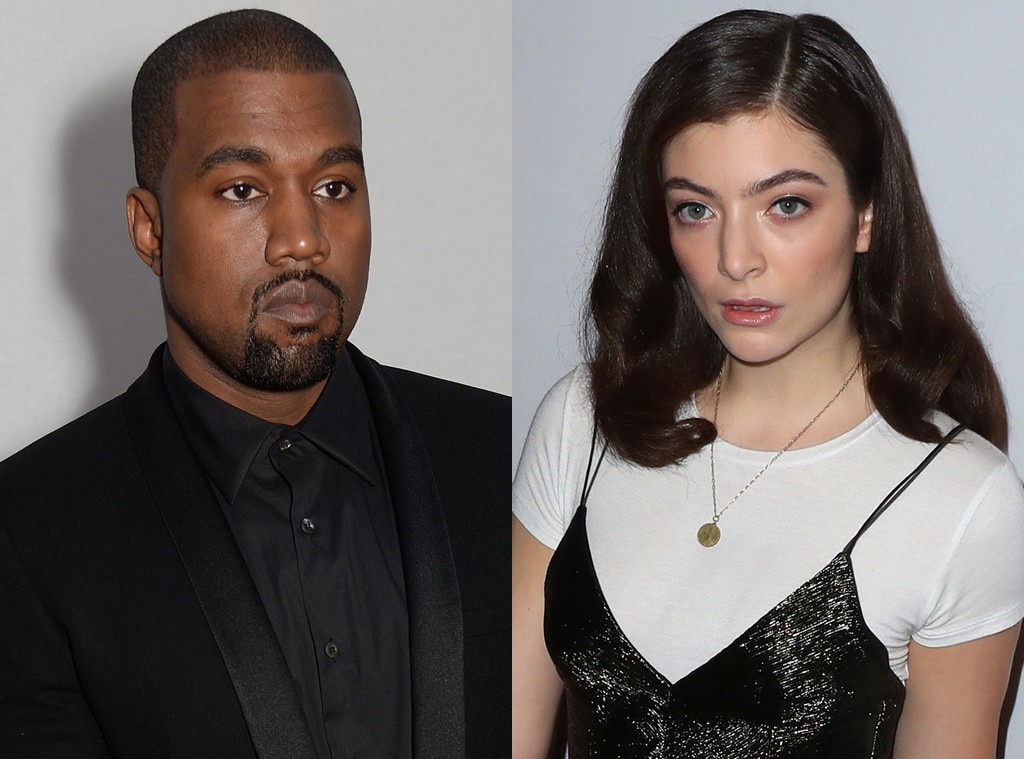 Richard Young/Rex Shutterstock via ZUMA Press; Jim Smeal/REX/Shutterstock
Lorde called Kanye West's set design into question, but there's more to the story. 
On the heels of West and Kid Cudi's Kids See Ghosts performance at Tyler, the Creator's Camp Flog Gnaw festival on Sunday, the songstress suggested they stole the design for the performance from her. 
For the show, the two performed from inside a transparent rectangular box that was suspended in the air. On Monday, the "Royals" singer posted a few photos on Instagram of her tour set, including the one for her 2017 Coachella performance. In both instances, the performers used a similar aerial box design. 
In one part of her Instagram Story, Lorde wrote, "I'm proud of the work I do and it's flattering when other artists feel inspired by it, to the extent that they try it on themselves. But don't steal—not from women or from anyone else—in 2018 or ever."
However, Es Devlin, the artist and designer who created the box for Lorde, shared photos of her similar box design for a performance of Carmen by the English National Opera from more than a decade ago back in 2007. 
According to a source, Devlin has also been West's show designer since 2005. "She designed all of his sets for Glow in the Dark, Yeezus, Watch The Throne and most recently, the Saint Pablo Tour in 2016, which featured the floating stage," the insider said. 
"Lorde hired Devlin in 2017 to recreate the box for Coachella, a year after Kanye did the floating stage," the source added. "Very odd that Lorde also tried to make this into a gender issue when Devlin, his creative collaborator who originated the glass box idea, is female."
Meanwhile, Devlin told fans the idea of a floating glass box "is not in any way new." To her point, Justin Bieber has also performed in one before. 
"The idea of a floating glass box of course is not in any way new and the geometry precedes all of us. The form finds another layer of resonance in each new context," she wrote on Instagram. "I did not design the recent Kids See Ghosts performance: I worked with Lorde on the design for her Coachella performance : I admire both and see no imitation at work here: I think the more interesting point is that both artists, responding to our dis-jointed times, are being drawn to this gesture of the fragile floating room: the world un-moored from gravity : where the rules of civilisation and identity as we have known them may soon no longer apply."