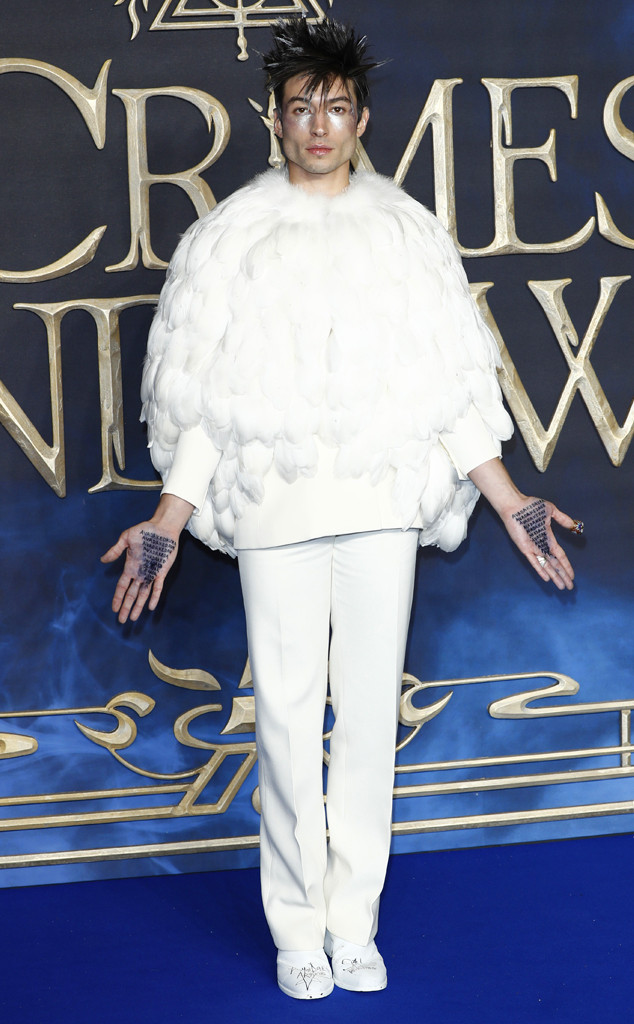 John Phillips/Getty Images
Ezra Miller just hit the Fantastic Beasts: The Crimes of Grindelwald movie premiere in London with a very deadly spell written on him!
The 26-year-old actor, who plays Credence Barebone in the film, was photographed on the blue carpet at Cineworld Leicester Square on Thursday night with the spell "Avada Kedavra" written in ink on his hands. Harry Potter fans will know that the phrase, also known as "The Killing Curse," is one of the three "Unforgivable Curses." When the spell is cast successfully, it causes instantaneous death upon the victim.
Miller, dressed in a white outfit at the premiere, has previously revealed that he's "an obsessive Harry Potter nerd."