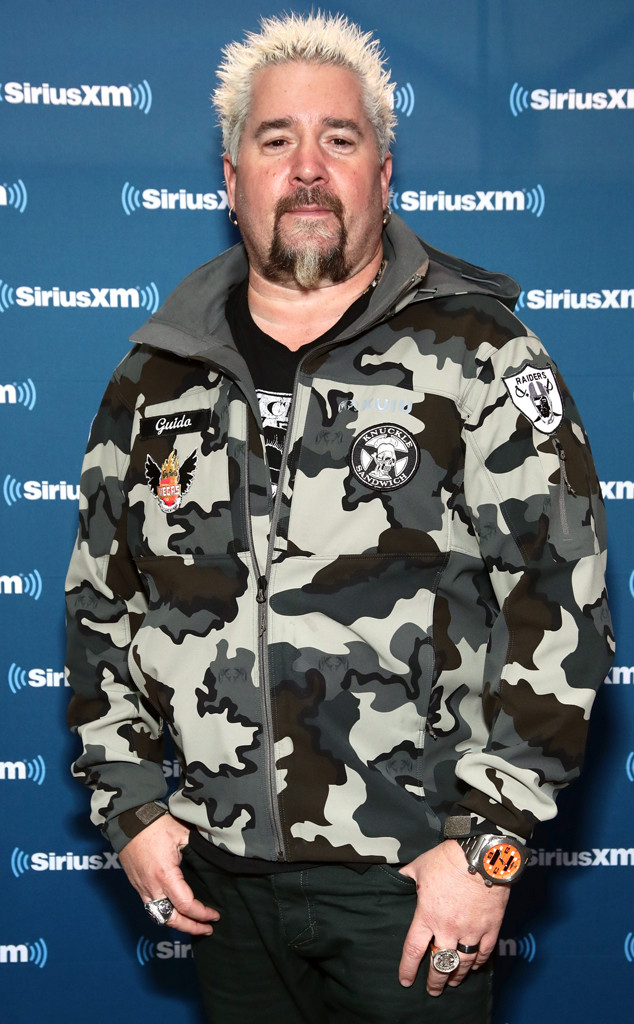 Cindy Ord/Getty Images for SiriusXM
Heroes truly come in all shapes and sizes.
Guy Fieri brought the spirit of Flavortown to the brave firefighters in Butte County, Calif. when he showed up to cook a home-style meal. In a tweet shared by the Butte County Sheriff's Office, the chef is seen alongside the volunteers who are serving the hungry police and law enforcement officers who are staged at the Butte College. "Thank you so much Guy for filling our bellies and lifting our spirits," the official account shared.
On the menu for the dozens of officers was pulled pork and other yummy sides.
The restaurateur also took some time to individually thank the individuals who are courageously fighting the rapid moving flames in Northern California.
Guy is among the many celebs who are doing whatever they can to support the many firefighters, emergency responders and police in the field.