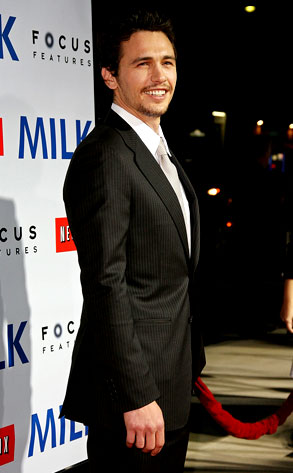 Valerie Macon/Getty Images
Dear Ted:
Who would you rather have a gossipy lunch with, J.Lo or Jennifer Garner? You seem to be sniffing your nose at both lately.
—Ellen, Columbus, Ohio

Dear Decline a Date:
Is neither an option? If not, Lopez. I could hold my own with that diva.
Dear Ted:
I am an avid reader of the Awful Truth and have been a loyal subscriber to both E! Online and the E! Channel. I am convinced that Toothy Tile is Matthew McConaughey. Am I correct?
—Alt
Dear Sure Thing:
Sorry, but you got the wrong surfer, dude.
Dear Ted:
You should probably know that there is an individual who is posing as you, sending out fake emails to Twilight communities using your name.
—Muckalina
Dear Copycat:
Fascinating! What kinds of things are being said? Only the truth, I hope.
Dear Ted:
I'm hooked on Awful Truths. Anyway, just watched James Franco in Milk. Is he or isn't he Toothy Tile?
—Tarquinius