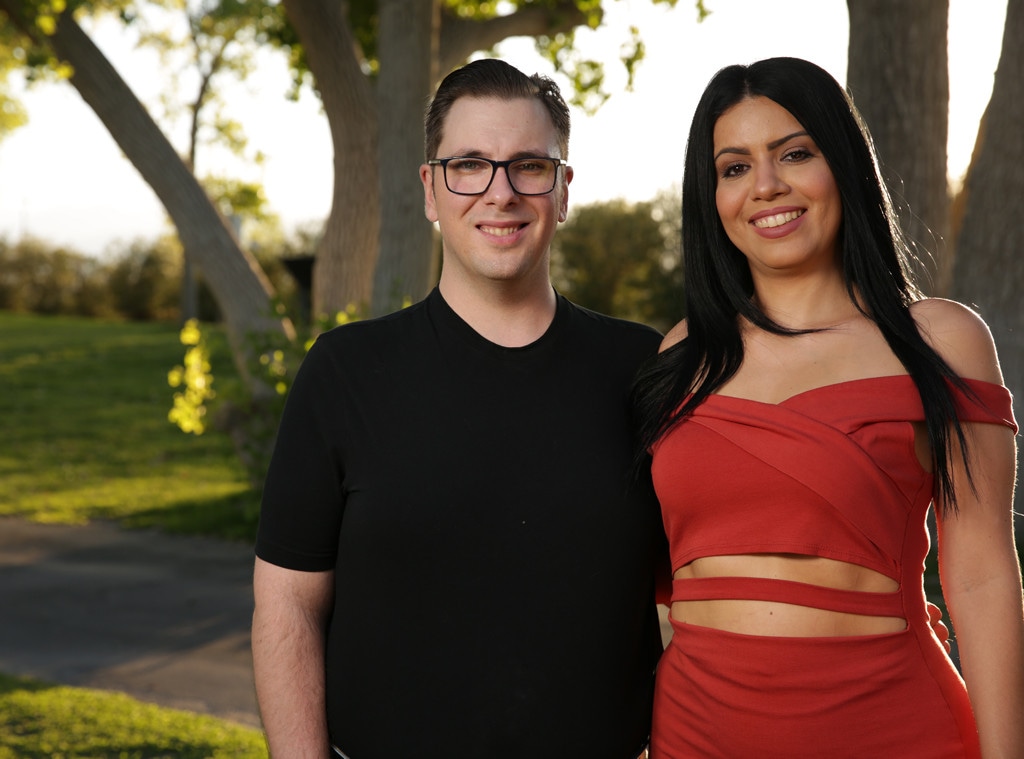 TLC
90 Day Fiancé star Larissa Dos Santos Lima was arrested for domestic battery.
Larissa, 32, who currently appears on season six of the TLC series alongside Colt Johnson, was arrested in Nevada over the weekend, Clark County inmate records confirms. While she was originally being held on $3,000 bail, her court records have been updated to reflect a $2,000 reduction, she's schedule to have a 72-hour hearing on Tuesday morning. Larissa's arrest followed shortly after a series of troubling social media messages from the reality star, who changed her Instagram username to @helpmeimwithoutphone.
"HE TURNED OFF HIDE MY PHONE," Larissa's Instagram account profile currently reads. "HELP ME HE WANTS TO CALL THE POLICE HELP ME."
In a series of since-deleted Instagram Story messages, captured by fans, Colt allegedly told his followers, "Larissa was arrested this afternoon. She suffers from high anxiety and several depression. She over reacted to problems that do not exist."
"I proceeded to deactivate her phone to try to defuse the situation," another message, allegedly from Colt's account, read. "This escalated issues and matters became worse. She felt this action was a threat towards her and tried to reach out for help. Not long after her cry was posted, the police came and knocked down the front door. They drew their guns at me and handcuffed me."
"The police interviewed us but not long after they decided to arrest Larissa," the message continued. "No one was hurt and I did not press charges against my wife. However it is policy in the state of Nevada that since we are in a domestic partnership, someone had to be arrested."
Per a fan account, he then shared a picture of what appear to be flowers he bought for Larissa thrown in the garbage bin.
Even Colt's mom Debbie seemed to get involve.
She reportedly told fans she was on a flight to New York when the incident occurred.
"Larissa suffers from depression and very bad anxiety," she wrote in a comment captured by Reality Blurb. "She works herself up to an emotional breakdown. My son usually takes care of it but a few of you decided to get the police involved and they took her to jail. What wonder fans she has."
In the seemingly since-deleted comment, she also wrote that her son "has the patience of a saint."
She also wrote that she and Larissa "have a wonderful relationship" after a follower asked her to "treat her well."
"I love her like she is my own daughter," Debbie, who lives with the couple, responded. "I would never do anything to hurt her."
Larissa, who is from Brazil, met Colt via social media. The duo met up in Mexico and Colt later proposed after just a number of days. According to court records obtained by E! News, this is Larissa's second arrest for domestic violence, she was previously arrested earlier this year but the charges since been dismissed.
E! News has reached out to TLC for comment.