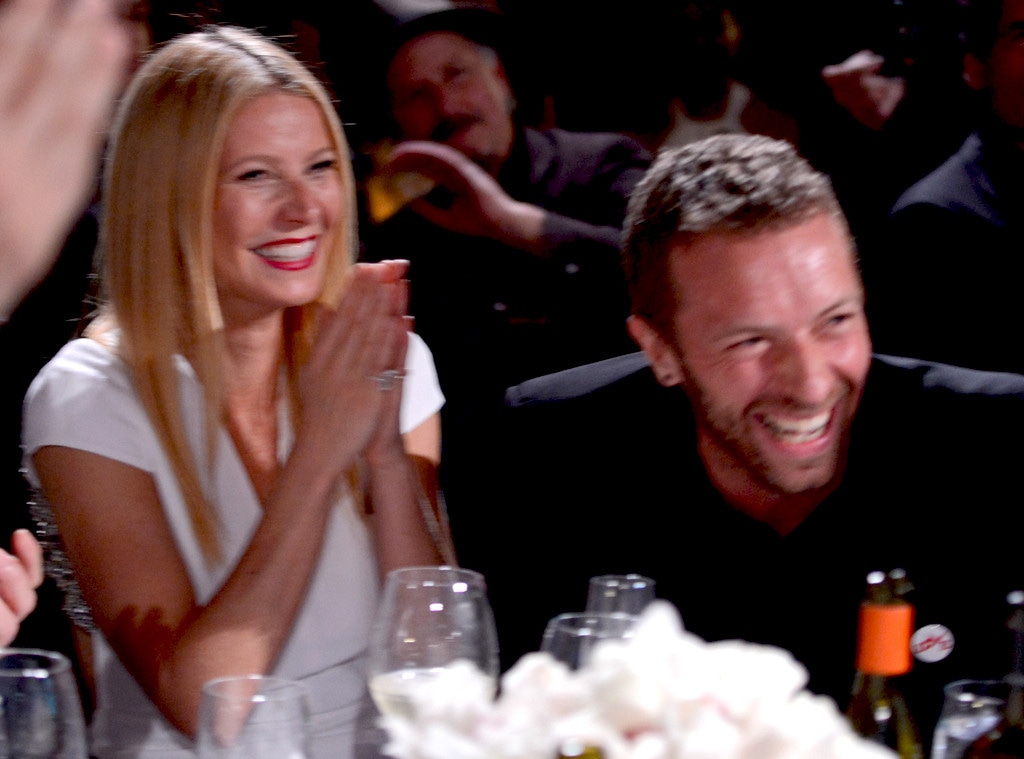 Kevin Mazur/Getty Images for J/P Haitian Relief Organization
Chris Martin is in a good place now—but that wasn't the case fa few years ago.
After his "conscious uncoupling" with Gwyneth Paltrow in 2014, the musician admits he felt "completely worthless and nothing to anybody" for a whole year. As Martin explains in the upcoming Amazon Prime documentary Coldplay: A Head Full of Dreams, he was already in pain when his marriage came to an end. "I was just like, 'I'm a mess,' really, because I can't enjoy the great things around me. Then, of course, I went through a break-up with Gwyneth," he says. "Listen, I'm never going to moan—I'm grateful for everything—but it was pretty touch and go."
Martin's longtime bandmates Guy Berryman, Jonny Buckland and Will Champion were concerned about him, as was their former manager, Phil Harvey. "Your mind can go to the worst case scenario," Harvey says, referring to Martin's mental state. "I was worried about him to the extent that I was just really glad to get a text in the morning, just to know he was OK."
The singer got through it with the help of his friends. "It was a challenging period," he says, according to The Mirror. "It was a journey from ultimate loneliness to ultimate togetherness."
As promised, Martin and Paltrow were committed to remaining friends after their breakup, especially for the sake of their two children. Like her ex, the actress told Red magazine a few years ago that their split "has not been easy for me at times; I'm sure it's not been easy for him." While skeptics scoffed at the notion of a "conscious uncoupling," it apparently worked, as Martin would often join Paltrow and her then-boyfriend Brad Falchuk for family gatherings.
Ultimately, they make better friends than lovers—especially considering Paltrow regularly refers to Martin as her "brother." The Academy Award winner remarried in September 2018, and Martin couldn't be happier for her. After his on-and-off romance with Jennifer Lawrence ended a few years ago, Martin found love again, too, thanks to another star: Dakota Johnson.
Coldplay: A Head Full of Dreams premieres Nov. 14 and will remain in theaters for a limited time; the documentary will also become available to stream starting Nov. 16 on Amazon Prime. Director Mat Whitecross' film includes live performances and backstage footage from the band's last stadium tour in 2015, in addition to unseen archive material spanning over 20 years.
At one point in the film, Chris also admits he understands why Coldplay has sometimes been a punchline in the music industry. "I get it. I think it's important to have figures of ridicule, and I don't mind being one of them...I think everything we've done is s--t. That's why I keep trying to do new stuff," he says. "But that's my gut feeling. That's what fires you up to do the next thing."