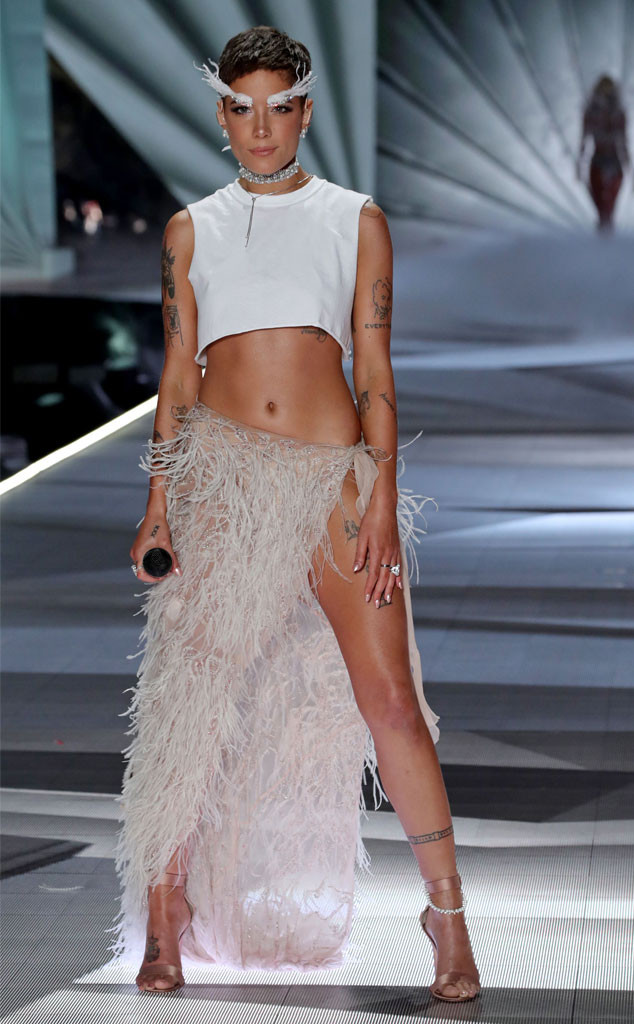 Matt Baron/Shutterstock
It's Halsey's time to spread her wings and fly!
On Thursday evening, the powerhouse performer took the stage at the 2018 Victoria's Secret Fashion Show in New York City as one of the musical performers for the event.
As stunning models showcased the latest designs courtesy of the world-famous lingerie brand, Halsey rocked out to smash hits including "Without Me." In footage from inside the runway spectacular and shared on social media, Halsey reaches out for the hand of Bella Hadid and exclaims, "Holy cow!"
Halsey looked nothing short of angelic in a sheer feathered skirt and white crop top.
The 24-year-old pop star was the first to admit she's long dreamt of performing at the annual event, taking to Instagram in the hours before her performance to showcase the physical results of her preparation for the anticipated moment.
"Worked so hard for this!" Halsey captioned a jaw-dropping snapshot of her enviable physique.