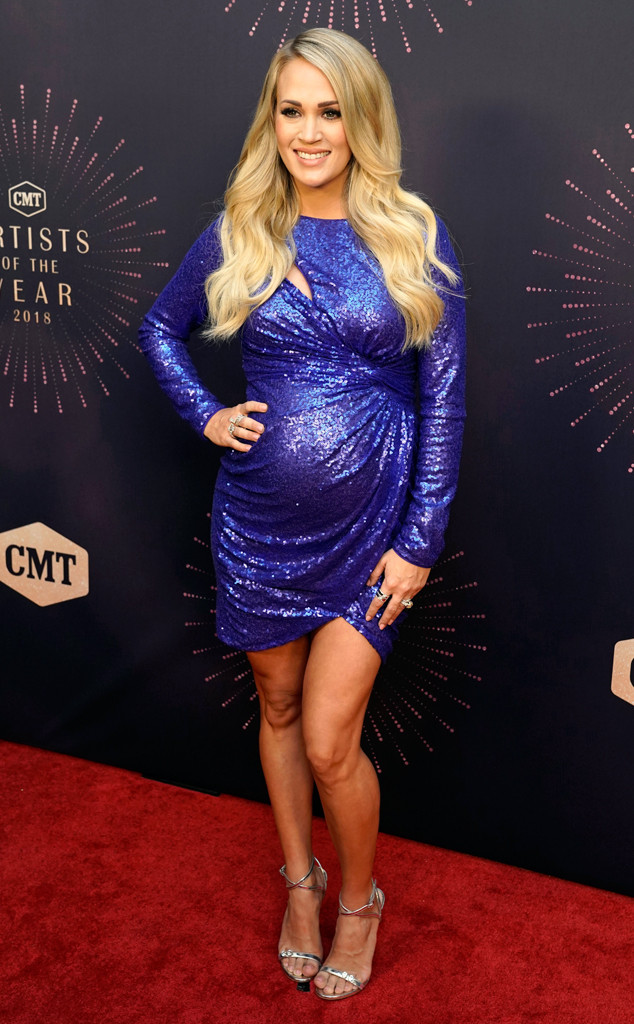 Sanford Myers/Invision/AP
Carrie Underwood faced a harsh reality following the freak accident that left her with 50 facial stitches and a broken wrist.
Last November, the country music superstar suffered a "hard fall" and was forced to take a step back from the public eye as she healed and recorded her latest album, Cry Pretty. And in a new interview with Vulture, Carrie (who is currently expecting baby No. 2 with husband Mike Fisher) revealed just how deeply the accident impacted her—both mentally and physically.
In returning to the recording studio for the first time, Underwood recalled being unable to sing properly because of the stitches.
"I felt like the differences were more in my head than they were in anybody else's that would listen to the things I was doing," she shared. "I had wanted to be in the studio sooner than I was, actually recording these songs, but I had stitches inside my mouth, outside my mouth. It was physically impossible."