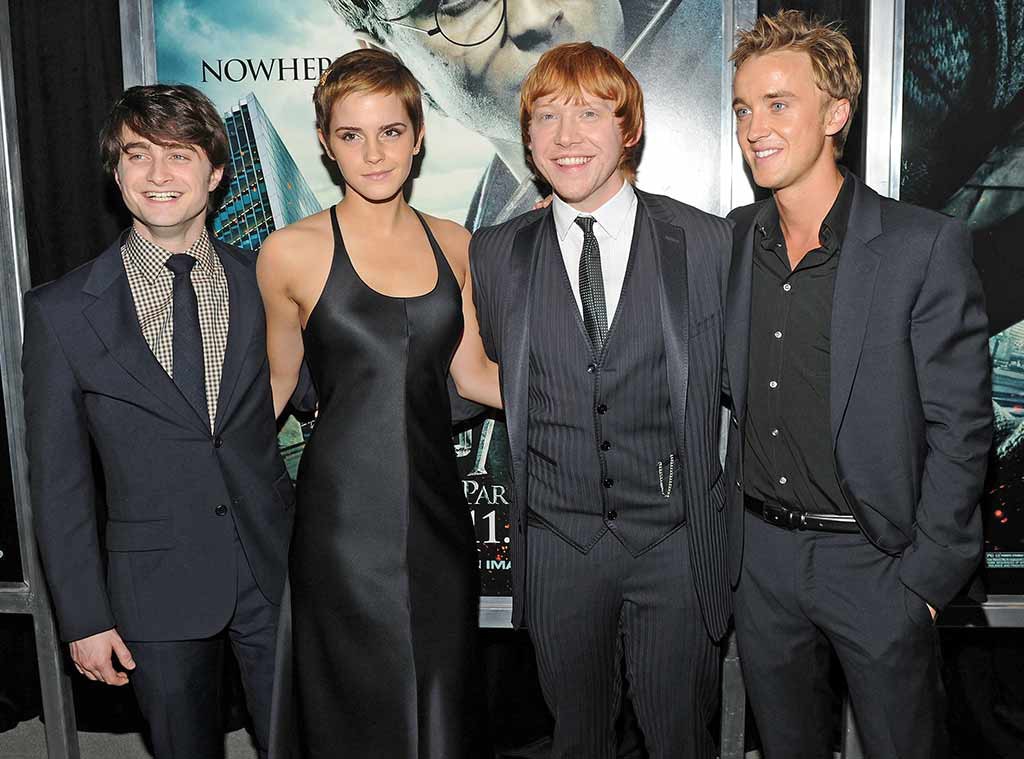 Stephen Lovekin/Getty Images
The co-stars that skateboard together, stay together!
It's been close to 20 years since the very first Harry Potter film hit the big screen. And to this day, Emma Watson and Tom Felton remain the best of friends.
On Thursday morning, the Hollywood actress took to Twitter and shared a throwback photo with her co-star.
"Tom's @OriginSeries is out on 14th November. Congrats dear friend," she shared online when posing for a selfie.
If that wasn't special enough, Emma shared a video of the twosome riding a skateboard together. "#TFToleratingmysubparskatingskillssince1999," she captioned the post that appeared to be filmed near the coast.
This certainly isn't the first time the Harry Potter cast has reunited for a variety of reasons. Whether visiting the Wizarding World of Harry Potter at Universal Studios theme parks or traveling to Broadway to support a familiar face, you never know where the gang will show up.
Take a look at just some of the magical reunions in our gallery below.
And for those wanting to check out Tom's new project, Origin premieres on YouTube next Wednesday.