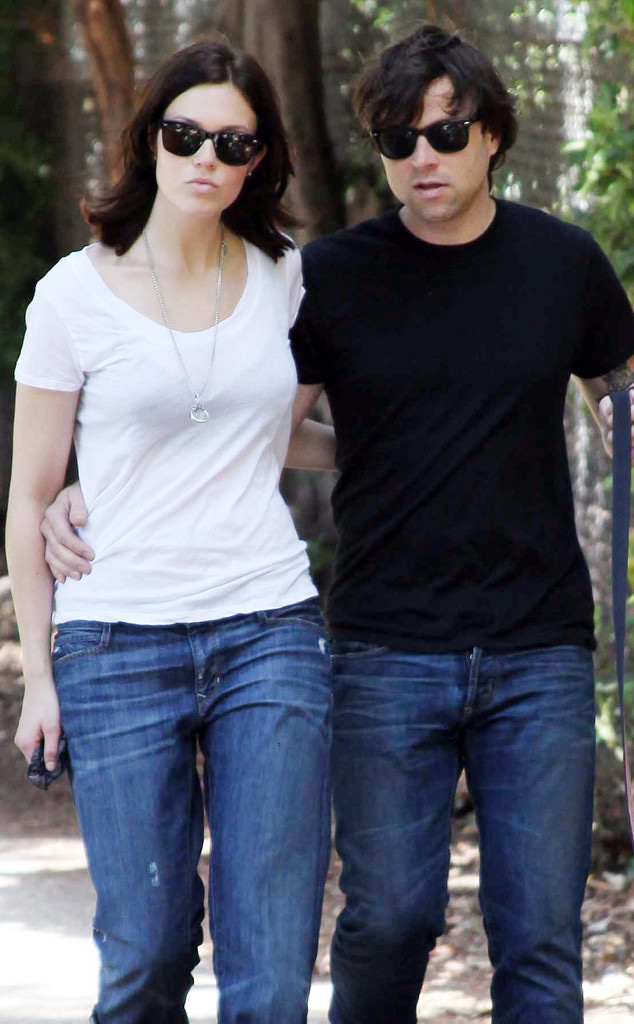 Fame Pictures
Mandy Moore recalls her time being married to Ryan Adams as being a "dark" period of her life, personally and professionally.
The 34-year-old This Is Us star and 44-year-old musician announced their split in 2015, almost six years after they tied the knot. They share no children together. Their divorce was finalized in 2016. In the years prior to their breakup, Moore's acting career stalled; she auditioned for pilots that never got picked up and concentrated mainly on voice-over work.
"When I think back to that particular time period that we're talking about...It was heavy. It was dark. It was confusing. It was lonely. There was no room for me. There was no room for me to have anything else in my life," Moore said in an interview published in Bustle's latest digital issue, Evolution, on Thursday and carried out last month.
"I put all the emphasis and pressure on, well, I can just dig myself out of this hole by finding fulfillment strictly from a career perspective," she continued.
This Is Us, Moore's biggest onscreen acting role, premiered in 2016 and made her one of the most popular TV stars today.
"Those monumental shifts in your life...they come at a big cost. It wasn't a decision that I made flippantly. It's no coincidence to me that once I did that hard work, life opened up in a way that I never could have expected," she said. "Once I did that, it was like, the sun came back out again. In every respect I felt like, 'Oh, now I'm living the life that I'm supposed to be living.'"
Watch:
Exclusive: Mandy Moore Dishes on Wedding Plans
Several weeks ago, Moore talked to Glamour about her past marriage to Adams, saying it was "not the smartest decision. I didn't choose the right person."
Adams then responded to a tweet that highlighted Moore's comment, writing, "She didn't like the Melvins or BladeRunner. Doomed from the start... If only I could remember the start lol" and "When someone told me we got married I thought they were joking. Then I realized how many painkillers I was taking. Honestly there weren't enough to numb the shock. Gollygooops." He later deleted his comments and apologized for them.
In 2017, Moore got engaged to musician Taylor Goldsmith, frontman of folk-rock group Dawes. She told Glamour that they met in 2015 and that they plan on tying the knot later this year.
"I was still dealing with the trauma of my divorce when we started dating," she said. "Taylor was steadfast in his support—that was a huge sign for me."
"He makes me melt. I can imagine no better partner," she said, adding, "He's going to be the most tremendous father. I view the past as a stepping-stone to get me where I am today. I would gladly weather all of that a million times over if it brought me to Taylor again." 
Moore had also opened up about moving on after her and Adams' split in 2016, telling E! News, "I'm strong. I feel great. Life is hard, man, but you know it's all part of it and you just take that stuff and you know you use it as fuel and pour it into your work and try to make sense of all of it." and "You put one foot in front of the other. Life happens."
Early this year, Moore talked to Cosmopolitan about gaining a newfound level of confidence.
"It's a combination of getting older and wiser and going through the hard knocks of a divorce," she said. "You realize, I'm not going to take anyone's s--t. It's emboldened me. There's power in saying no and in asking for what you deserve. There is power in knowing your value."