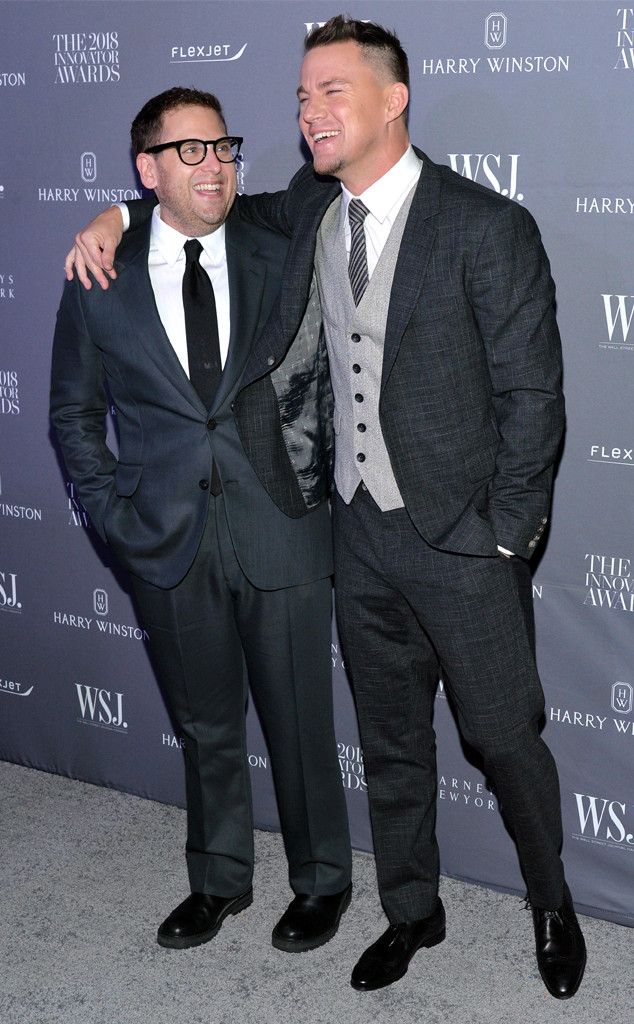 Erik Pendzich/REX/Shutterstock
Since 21 Jump Street's release in 2012, the dynamic duo of Schmidt and Jenko have been the heroes we both need and deserve. They are the "Everyman" of undercover cops, of high school narcs, of college football stars/frat bros and tortured artists by day and investigators by night.
On Wednesday, Schmidt and Jenko reunited in their non-Jump Street forms of Jonah Hill and Channing Tatumat the is WSJ 2018 Innovator Awards Sponsored by Harry Winston, FlexJet and Barneys New York. Hill was named WSJ Magazine's Film Innovator of the Year thanks to his semi-autobiographical new movie that he wrote and directed, Mid 90s. The two hung out on the red carpet before the event and smiled and laughed together. In one photo, Tatum had his arm around his close friend's shoulders.
Other famous attendees included John Legend, Chrissy Teigen, Lupita Nyong'o, Karlie Kloss and Gayle King.
The Magic Mike star presented Hill with the award on Wednesday night in New York City and delivered a moving speech about their friendship before handing over the accolade. "About a decade ago, Jonah called me up and he was like, 'Sup?' and I was like, 'Sup?' And he was like, 'Wanna do a movie?'" Tatum began.