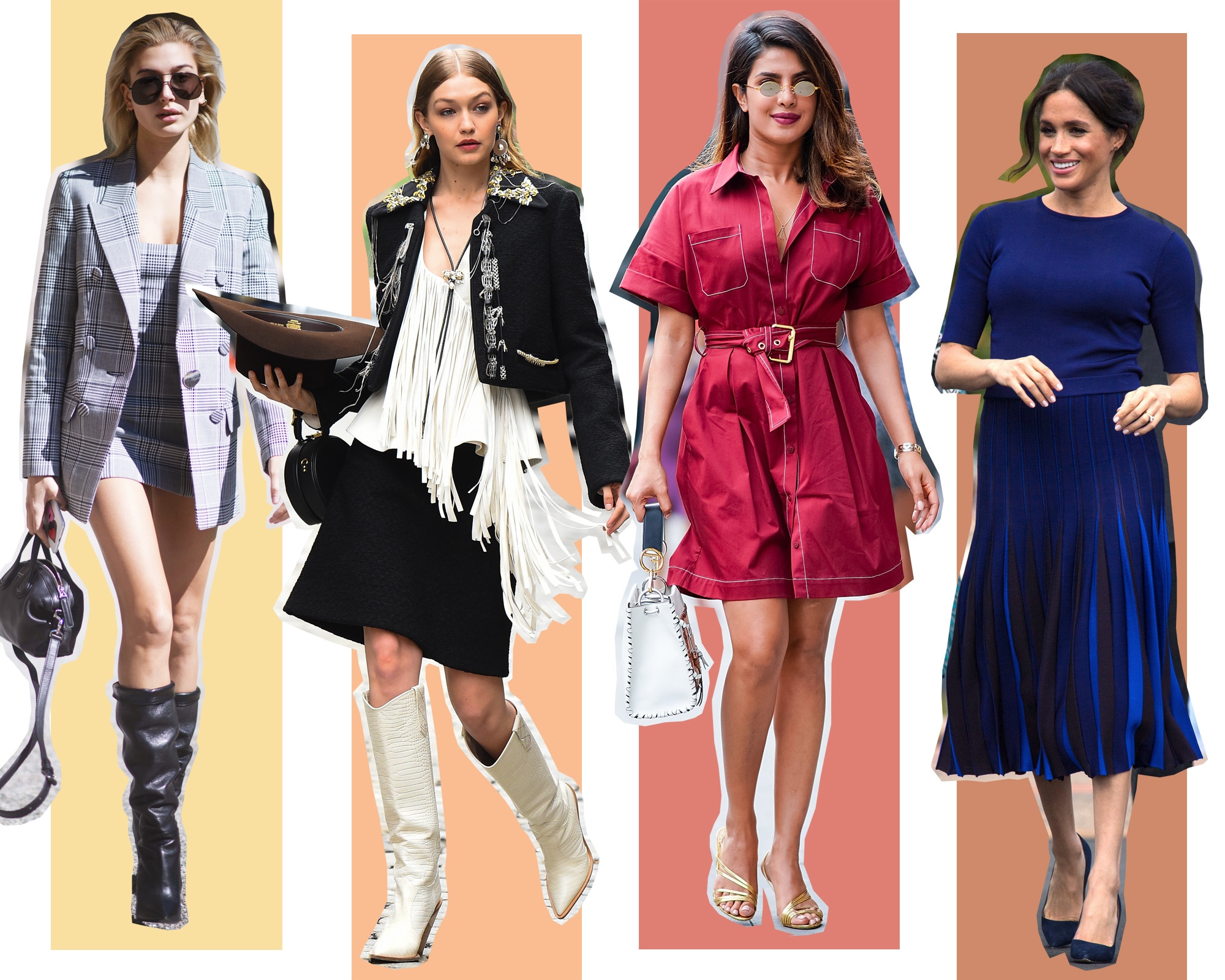 Is your inner Carrie Bradshaw dying to add a new pair of shoes to your wardrobe?
If you're planning on investing in a pretty pair of footwear, chances are you want to really get it right. The shoes, boots or heels need to be attention-grabbing. They need to relatively comfortable and versatile, so you can get as much wear out of them as possible. And, they need to say something about your personal style. Sure, you can grab staples like black over-the-knee or ankle boots, but while a go-to, they don't scream personal style.
Celebrities, with access to the best footwear in the world, have the shoes you need to reveal your style. From Hailey Baldwin's slouchy leather boot—the must-have black boot of the season—to Meghan Markle's standout pumps, Hollywood is inspiring our footwear wardrobe.
Check out our seasonal shoe guide below!