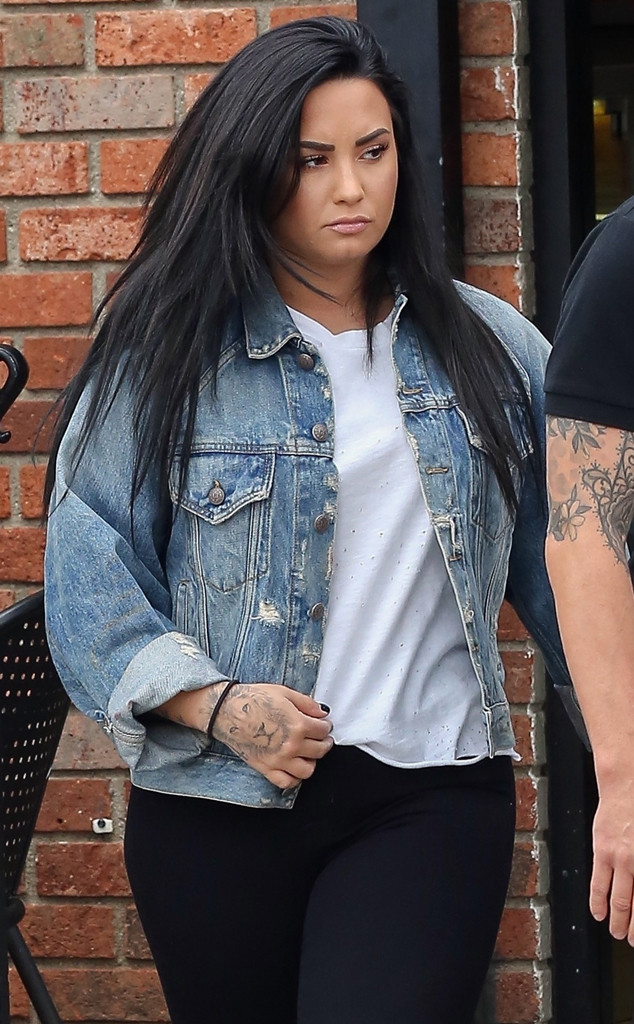 BACKGRID
Demi Lovato is getting back into the swing of things.
Since leaving rehab earlier this month, the singer has been spotted out and about in the city of Los Angeles, Calif. including her most recent appearance on Wednesday. In photos of the 26-year-old, she is seen grabbing a latte and a pastry at Garden Café, where she is a regular, following a workout at the gym.
Over the weekend, Demi enjoyed a casual night out with friend and designer Henri Alexander Levy in Beverly Hills. The two dined on sushi on Matsuhisa, where onlookers said they looked "like good friends who were catching up and excited to see one another."
The witness added, "Demi looked great and so happy to be out."
While Demi has returned to L.A. it is unclear if she plans to move back permanently since promptly after her overdose, Lovato listed the Hollywood Hills home, where the incident occurred in July.