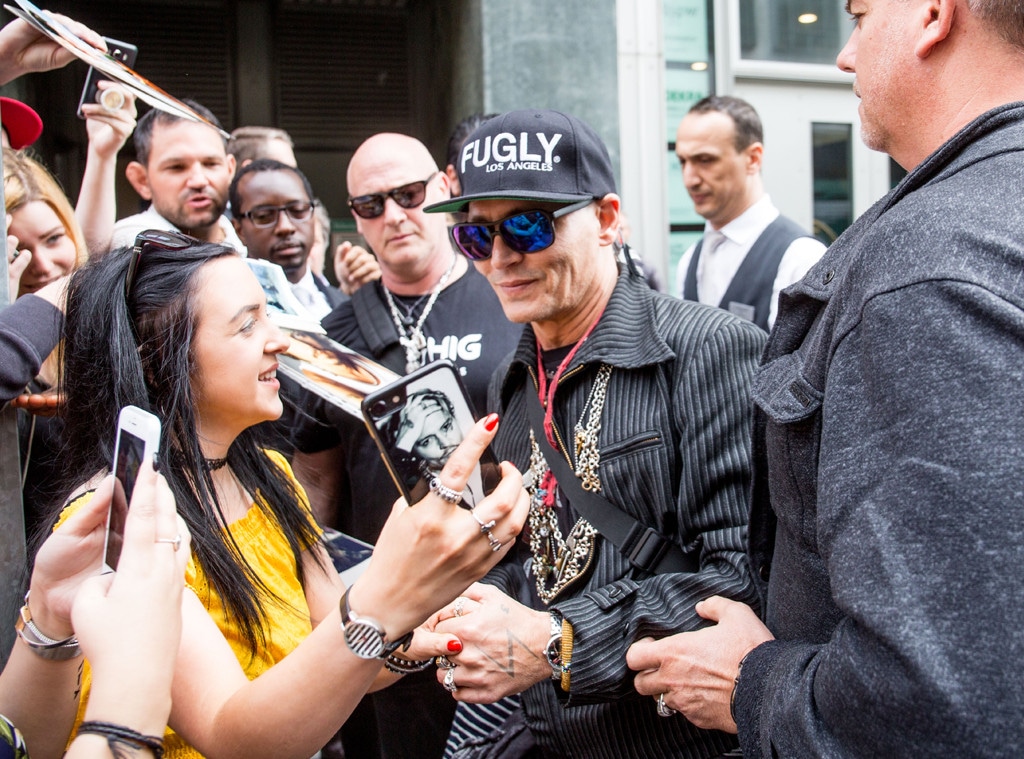 Splash News
Johnny Depp was so dedicated to his role as Captain Jack Sparrow that he might have actually boiled his brain. 
In recent months, the actor's frail-looking frame has sparked some concern for his health among fans and observers alike. Soon after the troubling fan encounters, a source told E! News that the Pirates of the Caribbean star was "healthy" and that "there is no reason to be concerned."
Now, it appears there may be a much simpler, albeit startling, explanation for his occasional inability to speak coherently and other reported issues.
According to a report, spending long hours in saunas can potentially cause brain damage, and the star is known to get into character for Jack Sparrow by rehearsing in the steam room. During a recent speaking event, the 54-year-old told fans, "Captain Jack was actually born in a sauna—my sauna. I figured this is a guy who has been on the high seas for probably all of his life, the majority of his life at least, and therefore probably dealt with a lot of inescapable heat to the brain."
At times, he claimed to even turn the heat up to it's max temperature of 1,000 degrees.
He said, "I sat in there for as long as I could until it started to affect me mentally. Which is to say, it was very, very hot, as was my brain."
"And then what happened is while I was in there, in that kind of heat you cannot stand still, but the worst of it is if you move, it kills you," Johnny casually explained. "So that in itself sort of gave me… yeah, like his brain has been part-boiled to some degree."
The actor said it also allowed him to mimic the sensation of walking on a ship.
And while this may have been good for creating a believable Captain Jack Sparrow, it could have been detrimental to his health. Medical News Today warns that spending too much time in saunas can cause extreme dehydration and dangerously low blood pressure, and, in extreme cases, sudden death.