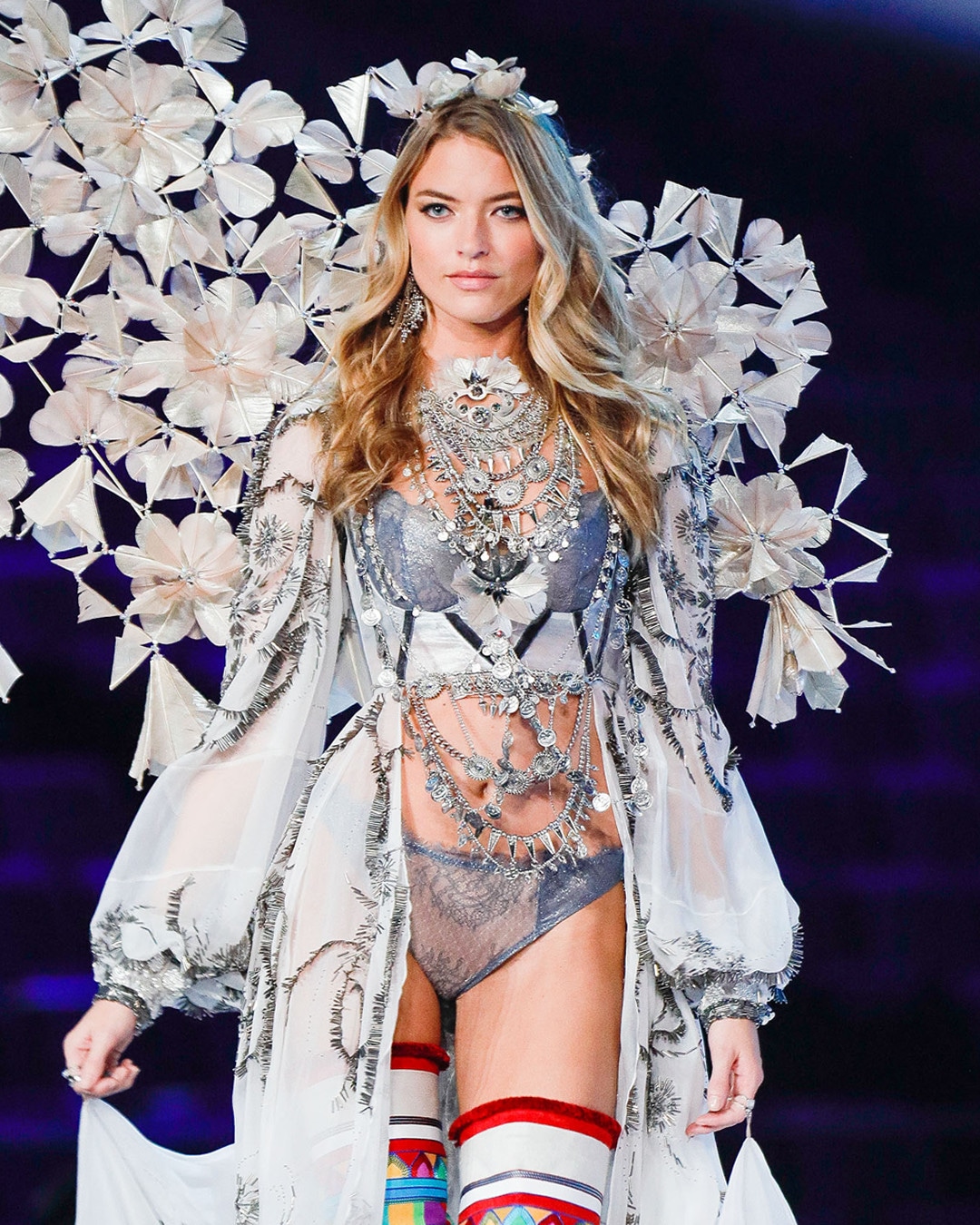 J. Lee/FilmMagic
With the annual Victoria's Secret show around the corner, the brand's runway stars are prepping for their big reveal.
Let's be honest, these women are already in amazing shape. But, when it comes to the bright lights of the runway and cameras pointed at every angle, models like Martha Hunt, Elsa Hosk and Shanina Shaik are doing everything they can to be as confident as possible. Boxing, pilates, ballet, swimming, weight training—there are so many choices of fitness plans for the cast of the show. However, E! News has learned that the models—from first timers to runway vets—sweat together, relying on each other for workout tips and tricks.
"Other models have given me support me by showing me the workouts they're doing and going to classes with me," Martha told E! News. "There's no one piece of advice [to prepare for the show]. It's more just that the girls have lead by example by showing me how they prepare for the show."
Whether you're planning on getting ready for a runway or you'd just like to amp up your fitness game, Martha and other models shared their pre-show workouts with us. Can you keep up?!
Martha Hunt
Type of Workout: Strength conditioning and pilates
Trainer: Megan Roup from the Sculpt Society and Andrea Rogers from Xtend Barre
Workout:  "This year, I set a goal for myself to improve my squat form, which I've been able to accomplish and I'm really proud of that," Martha told E! News. "I've been doing a lot of squats and overall stretching and strength conditioning with my trainer. Once in awhile I'll fit in workout classes...I like to mix up different workouts."
Matt Winkelmeyer/Getty Images
Elsa Hosk
Type of Workout: Dance cardio
Trainer: Megan Roup from the Sculpt Society
Workout: "I did something different this year," she told E! News. "I try to mix up every year, because I get bored with the same workouts. Last year, I did a lot of boxing. This year, I'm doing a lot of dance cardio with this girl Megan. She's really great with toning, keeping it fun and coming up with new moves every time we work out, so I think it's good to balance it and do it as much as you can, but just like mix it up."
Watch:
Elsa Hosk Will Wear $1M Victoria's Secret Fantasy Bra
Heather Wines/CBS via Getty Images
Shanina Shaik
Type of Workout: Pilates
Trainer: Pilates trainer and owner of Hot Pilates, Shannon Nadj 
Workout: "Shanina lives a healthy lifestyle but this regimen is best performed two to three months prior to the show for optimal results," Shannon told E! News.
Her routine:
Long lunge stretches (warm up)
Squats with a resistant band with cardio intervals between sets
Jump squats with cardio intervals
Split squat jumps with cardio intervals
Plié squats
The abs series (10 of each): 
Toe taps
Leg extensions 
Single leg stretch 
Double leg stretch
Criss cross
V Ups (Keeping your legs at a 45 degree angle, roll your upper body towards your legs. Then, keep your upper body/torso still and lower your legs up and down.)