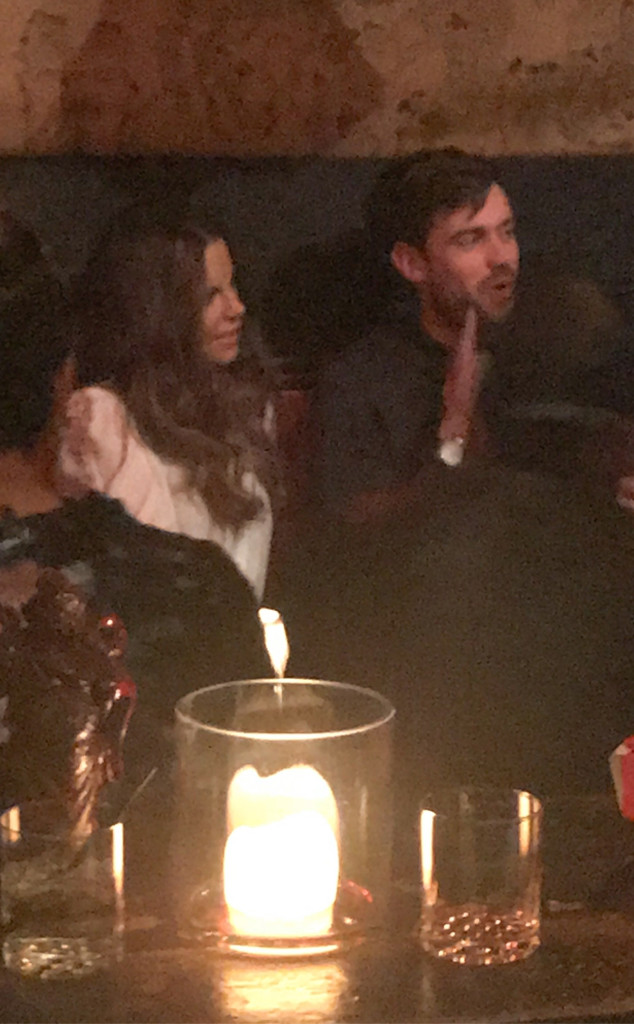 Maciel-Ngre / BACKGRID
New couple alert?
Kate Beckinsale was spotted kissing British comedian Jack Whitehall over the weekend. The Serendipity actress, 45, and the Jungle Cruise actor, 30, first enjoyed a dinner at Craig's in West Hollywood, where a source tells E! News they "were definitely trying to keep a low profile."
"They met each other inside and sat at a table just the two of them," the insider continues. "They shared a few things for dinner such as pizza, salad and Craig's famous vegan ice cream, and had several drinks. They were in the restaurant chatting and drinking for hours. It definitely looked like a date. They were sitting close together while talking and they were both leaning into one another and cuddling at several moments throughout their dinner."
"Kate had a huge smile on her face at several moments and she looked really happy," the source adds. "It was definitely romantic."