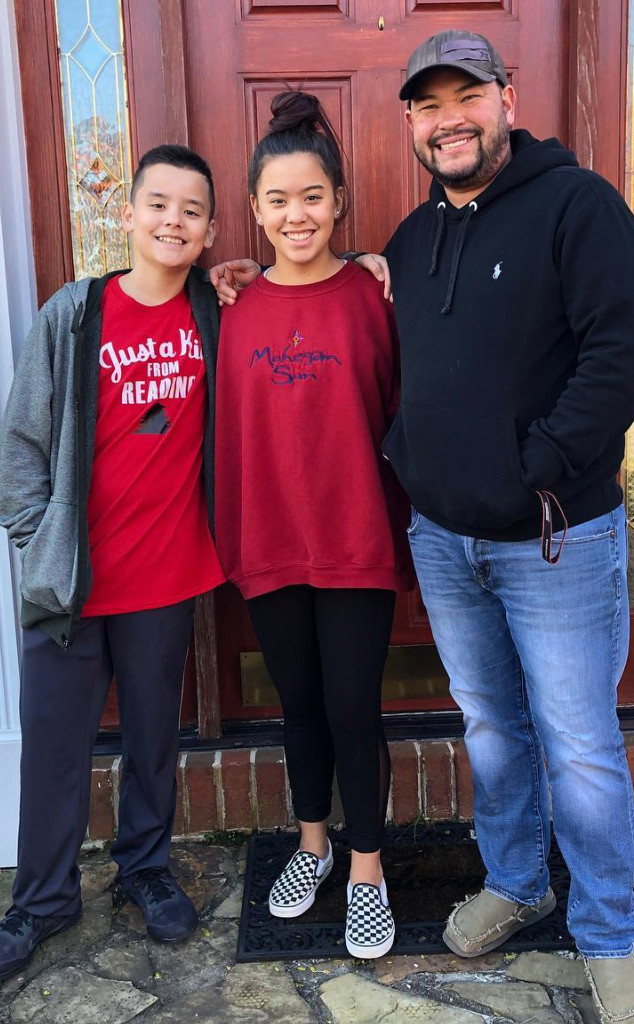 Instagram
Collin Gosselin made a rare visit to the home of his dad, Jon Gosselin, in Reading, Pa. this weekend.
"Collin came up for the weekend," the proud parent told E! News. "It was his first visit in three years. He stayed with me."
Jon shared a photo of the reunion via Instagram on Sunday. The photo also showed Collin smiling beside his sister, Hannah Gosselin.
"Had a good weekend visit with Collin at home!" the former TLC star captioned the snapshot.
However, the six other children Jon shares with his ex, Kate Gosselin—Aaden, Alexis, Leah, Joel, Mady and Cara—were not present.
One of their family activities included taking Collin to get a fresh new haircut. In fact, Jon took him to the same barber shop where he's been getting his hair cut for more than 20 years. It seems like the father-son duo also enjoyed grabbing a bite to eat.
"It was great to have him back home," Jon told E! News. "We did a lot of eating."