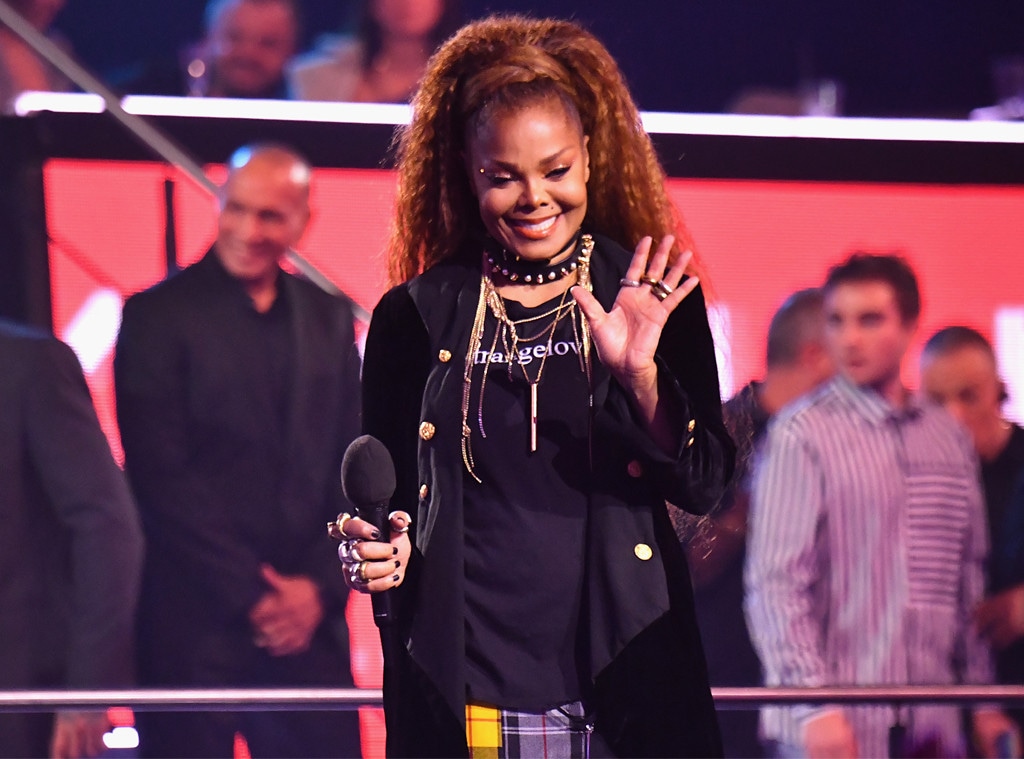 Jeff Kravitz/FilmMagic
There's a reason Janet Jackson received the Global Icon Award last night.
Taking the stage in Bilbao, Spain, for the MTV European Music Awards, the 52-year-old entertainer used her platform to amplify the voices of other women who don't necessarily receive the same media attention she does. As Camila Cabello, Jason Derulo, Lindsay Lohan and more celebrities cheered, Jackson said, "I love you guys so much. I accept this award with profound gratitude. To be called an icon is a tremendous honor, but one that comes with a tremendous responsibility. Tonight I feel moved to speak for women whose voices have been stifled." After a dramatic pause, the singer told the Bizkaia Arena, "I am one of those women."
The pop music superstar went on to tell viewers that she stands with her "sisters"—the "women who have been gagged, both literally and emotionally," as well as the "women who have been abused," the "women who have been intimidated" and the "women who have lived in fear."
"Tonight, I carry the hope that a new world is emerging—a world in which caring people, male as well as female, will no longer tolerate gender inequality. Women, our voices will be heard. We will be heard when we speak out for justice," she said. "Speak out for the spirit. Speak out for a spirit that crosses all borders, recognizes the dignity of all people and affirms the beauty of all faiths. Speak out for acts of true charity, small and large. Speak out for an all-embracing love. Because it's love that will heal our wounds. Love that will give us strength to come to one and other's aid. So, let's lift our voices. Let's start today and let the ever-amazing love of God lead the way. With all my heart, I thank you, God. I thank all of my fans. I love you so much." After telling her son, Eissa Al Mana, "Mama loves you," she said, "Thank you so much for this honor."
Later in the show, Jackson returned to perform a medley of her biggest hits, including her current single, "Made for Now," in addition to 1989's "Rhythm Nation" and 2001's "All for You."
Cabello was the most awarded artist of the night, winning in four out of six categories.