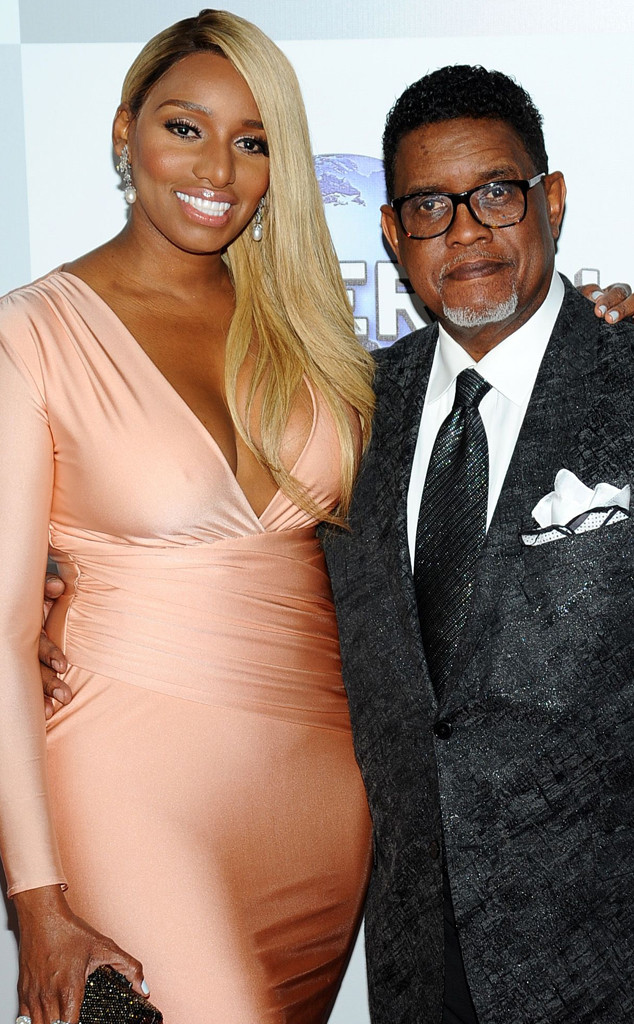 Andreas Branch/Variety/REX/Shutterstock
NeNe Leakes revealed her husband, Gregg Leakes, has stage three colon cancer on Sunday's season 11 premiere of The Real Housewives of Atlanta.
While the couple went public with his cancer battle this summer, they'd kept his exact diagnosis under wraps.
During this weekend's show, NeNe revealed her husband experienced heart issues last year; however, the two got the problem "fixed" and thought their worries were behind them. Then, on Cinco de Mayo, Gregg started experiencing "excruciating pain" and was hospitalized. That's when the two received the news.
"We just weren't prepared to hear that," NeNe said.
Gregg also opened up about his health issues during the show.
"They cut my colon out, [and] my heart got bigger," he recalled to his wife, adding that the doctors had removed "most of it."
"I don't need it," he later added. "It's gone. It was infected."
In addition, NeNe got candid about needing to stay strong for her spouse.
"It's a very hard role to take care of someone," she admitted. "I feel like, if I crumble, then Gregg and Brentt—it's going to be over. I just feel like I have to be the strong voice."
She then added, "I put on a brave face, but I have my moments in my bedroom, usually alone. I've had many moments in my car. If my car could talk it'd be like, 'This bitch cries too much.'"