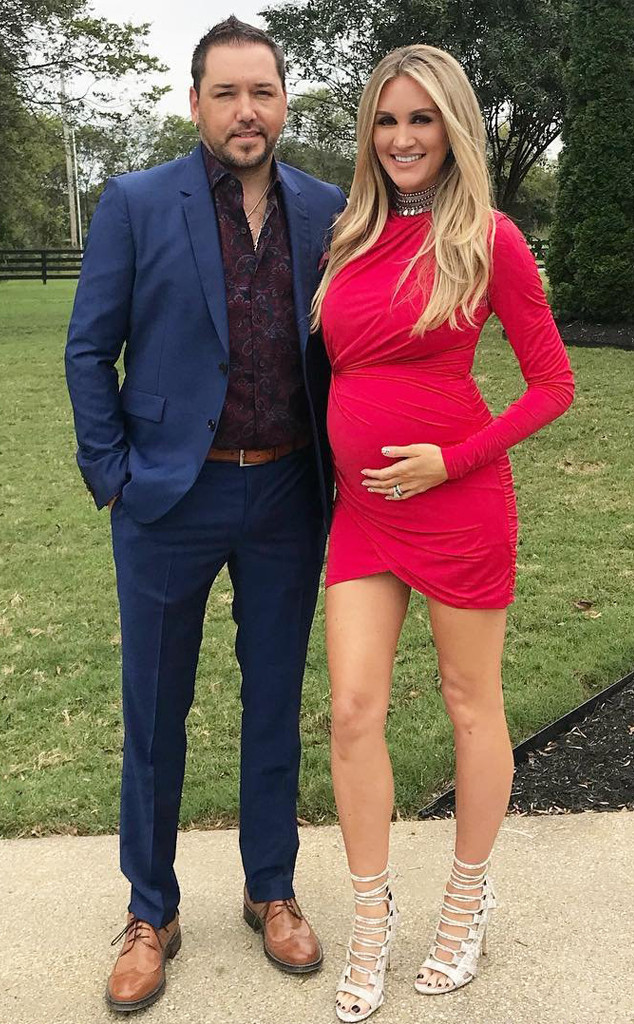 Brittany Aldean/Instagram
There's another baby Aldean on the way, and now we know her name!
On Sunday, country singer Jason Aldean and his wife Brittany Kerr Aldean celebrated their daughter at Brittany's baby shower. In August, the family revealed their second child together—and Jason's fourth—would be a girl. Now we know her name: Navy Rome Williams!
Brittany and 11-year-old Kendyl Aldean announced the name on Brittany's Instagram story earlier in the day. Brittany posted a photo on Instagram of the name Navy written out in lights and wrote, "Today we celebrate you, baby girl."
Right before the official sex reveal, Kendyl and her big sis Keeley Aldean suspected that they'd be gaining a baby sister. "I think a girl because you've been a bit sicker with this one," Keeley said.
According to Allenbrooke Farms owner Stephanie Allen, who helped plan and design the baby shower, the event was a huge success.
"There was so much joy in the room. Everyone was super excited to be there," Stephanie shared with E! News. "We did a happy, modern, fun, tropical vibe."