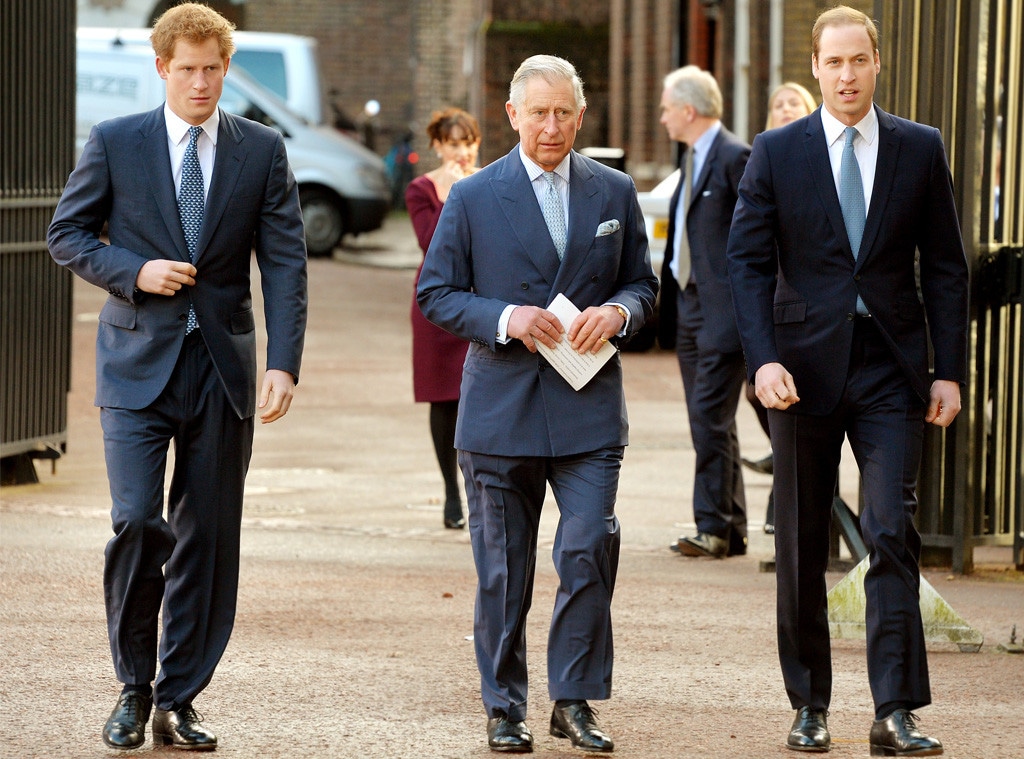 OHN STILLWELL/AFP/Getty Images
Even Prince William and Prince Harry pick up trash. Namely trash that's not their own.
Rubbish? Well, yes, and no, we kid you not; On the upcoming documentary Prince, Son And Heir: Charles At 70, William reveals that dad Prince Charles used to encourage him and his brother to clean up litter.
"He took us litter picking, when we were younger, on holiday," William said, according to British reports. "We were in Norfolk on school holidays, and went out litter picking with him."
"Both of us thought, 'This is perfectly normal, everyone must do it,'" he said. "We're there with our, basically, spikes, stabbing the rubbish into black plastic bags."
Harry said he was "programmed" by Charles to pick up trash and cited he how he and William were inspired by both their dad and their late mother Princess Diana in their efforts to save the planet.
"He's just let us learn from the nature of the job, learn from him, learn from Mummy, to the point where I used to get the...mickey (taken) out of me at school for just picking up rubbish," Harry said.
Prince, Son And Heir: Charles At 70 is set to air on BBC One in the U.K. on Thursday at 9 p.m., a week before Charles' 70th birthday.