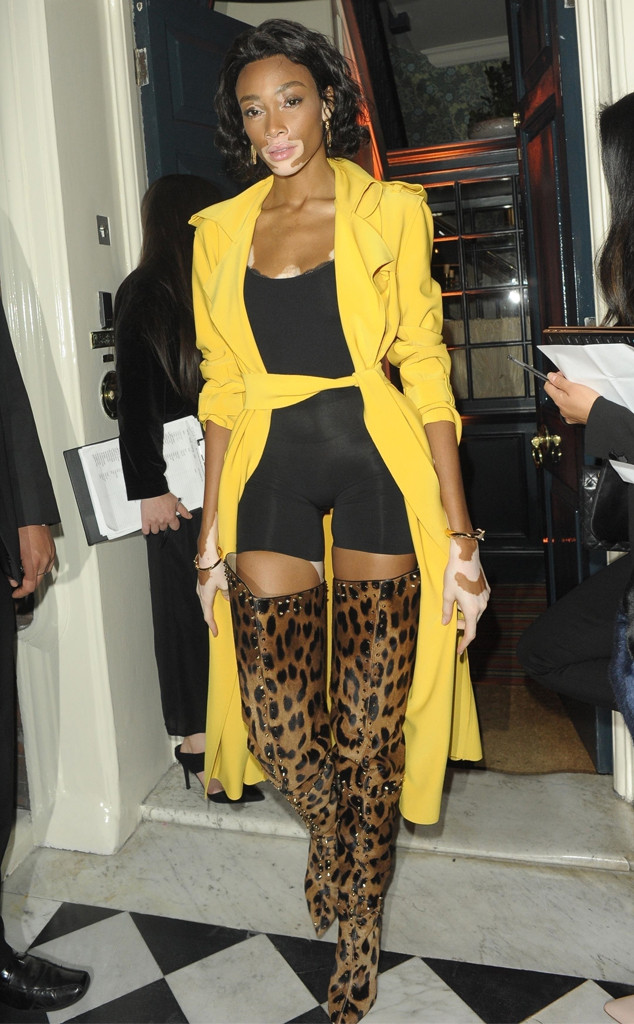 BACKGRID
Model Winnie Harlow will make her Victoria's Secret Fashion Show debut at the 2018 event this week and will most likely receive support from rumored beau Wiz Khalifa.
The two first sparked romance rumors this past summer and have continued to be spotted together since then.
In July, Wiz, 30, posted on his Instagram page a photo of him and Harlow, 24, sitting together at an event, writing, "[heart emoji] Wiz & Winnie [heart emoji]."
Later that month, Wiz posted another Instagram photo showing him and Harlow looking cozy at the release party for his album Rolling Papers 2 in New York City.
"ME: 'YOU CARE WHAT ANYONE THINKS' HER: 'NAW NOPE‼️' [heart emoji] WINNIE & WIZ [heart emoji]," the rapper wrote.
In late October, the two posted the same photo of themselves walking together, which shows her wearing a printed Fendi crop top and matching pants.
"F is for... Fr Fr [heart emoji]," Harlow wrote.
"ME: U GRAB THEM TWO JOINTS I ROLLED," Wiz wrote. "HER: YEA YUP."
See photos of Wiz and Winnie's cutest pics together.