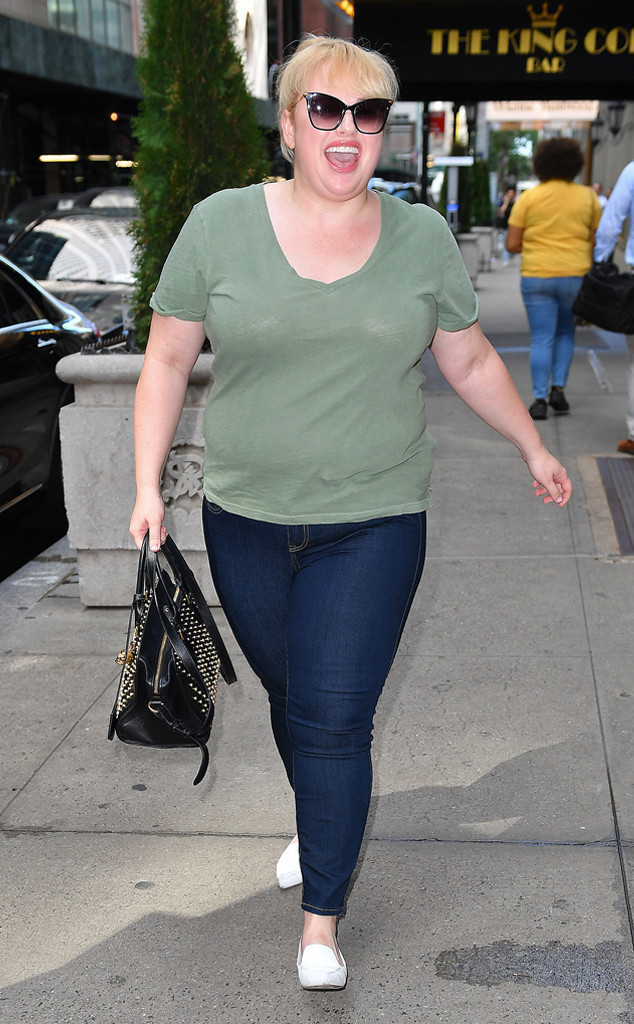 Robert O'neil / SplashNews.com
Rebel Wilson, the first plus-sized female star of a rom-com? Fake news.
The actress appeared on The Ellen DeGeneres Show recently to promote her new movie, Isn't It Romantic. She told Ellen DeGeneres, "I'm kind of proud to be the first-ever plus-sized girl to be the star of a romantic comedy."
Twitter was quick to cite several examples proving otherwise.
"Queen Latifah begs to differ," wrote user @kohkohbxtchzz.
The star had appeared in the rom-coms Just Wright and Last Holiday.
"Rebel Wilson saying she's the first plus sized girl in a rom-com like this iconic gem doesn't exist," tweeted user @florababe_, referencing the latter film.