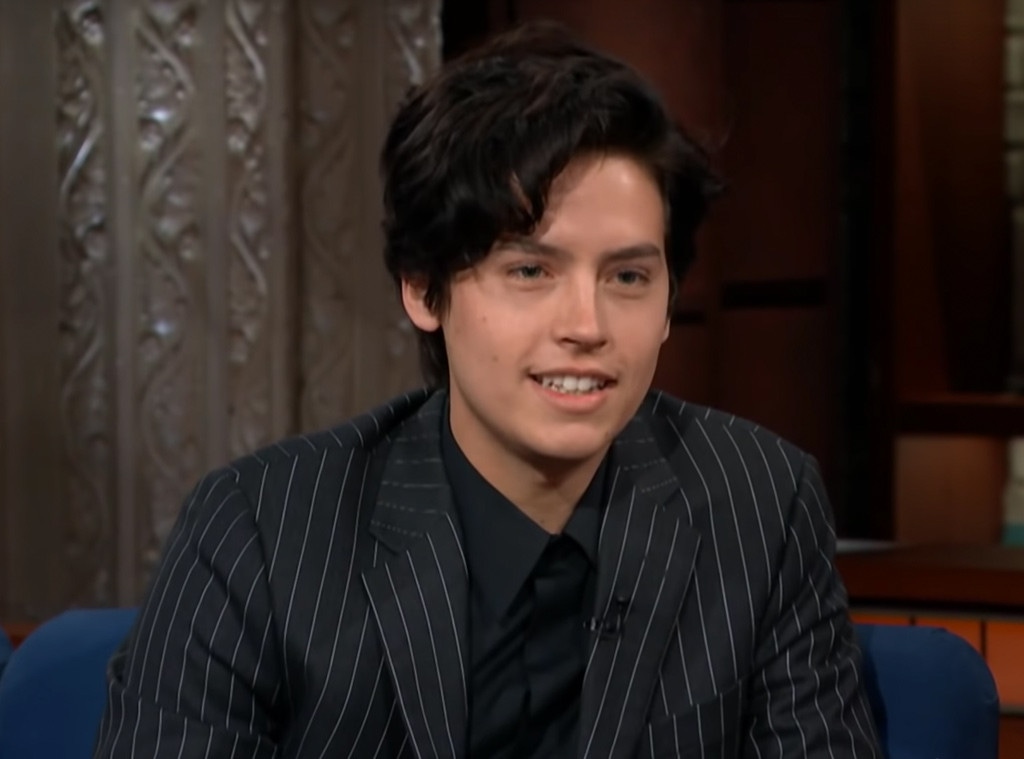 YouTube
Cole Sprouse is a man of many talents: He's an actor; he studied archeology in college and he enjoys photography. He also knows how to navigate the social media landscape—an increasingly important part of any celebrity's business.
During his appearance on Thursday's episode of The Late Show, the Jughead Jones star revealed he actually gives tips to his older Riverdale cast members for how to better leverage their social media networks.
"Many of the younger cast members who have been so in-tune with social media, since they've gone through this entire vetting process, have actually educated some of the older members of the cast on if it's OK," he told host Stephen Colbert. 
So, what do these lessons entail? Sprouse quipped he's taught Luke Perry, who plays Fred Andrews, "when it's appropriate to show a tasteful amount of nipple on social media." When the late-night host asked for the correct answer, Sprouse replied, "Always."
Of course, Sprouse's social media prowess should come as no surprise to his fans. After all, they've seen him curate his Instagram profile with pictures of his work, his sources of inspiration—and a few photos of his co-star Lili Reinhart, whom he's been dating for over a year.
While it's hard to imagine the CW series without Sprouse, he admitted there was a time when he considered retiring from acting. As fans will recall, the star has been acting with his brother, Dylan Sprouse, since they were kids. He appeared in Friends, Big Daddy and, of course, Disney's The Suite Life of Zack and Cody. However, he decided to take a break to attend college and explore other career paths—and he wasn't sure if he wanted to come back.
"My manager called me to come out for pilot week," he said. "I was doing photography and archeology and I said, 'If I don't get anything, I don't think I'm going to come back.' Sure enough, I booked Riverdale and it all sort of fell into place."
Watch the video to see his full interview.