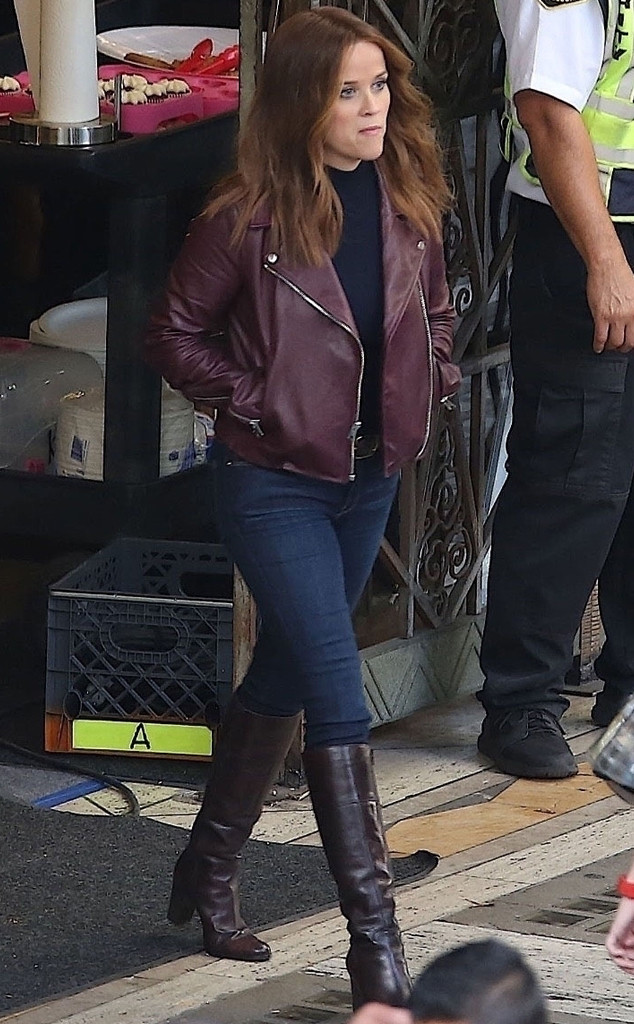 W Blanco / BACKGRID
One of Hollywood's most iconic blondes is changing up her look.
Reese Witherspoon was photographed sporting brunette hair on Thursday while working on the set of one of her newest projects in Los Angeles. In addition to donning the darker 'do, Witherspoon rocked a black top, a wine-colored jacket, jeans and boots—a perfect look for fall.
It's unclear whether Witherspoon actually dyed her hair for a role or whether she was just sporting a wig. However, she did post an Instagram Stories video of her sporting her traditional shade at one point in the day, as well.
Still, it wouldn't be the first time Witherspoon has ditched her blonde locks. As fans will recall, she's dyed her hair a darker shade for a few roles, including her performance as Carrie in the 2014 film The Good Lie and for her Oscar-winning role as June Carter in the 2005 film Walk the Line.