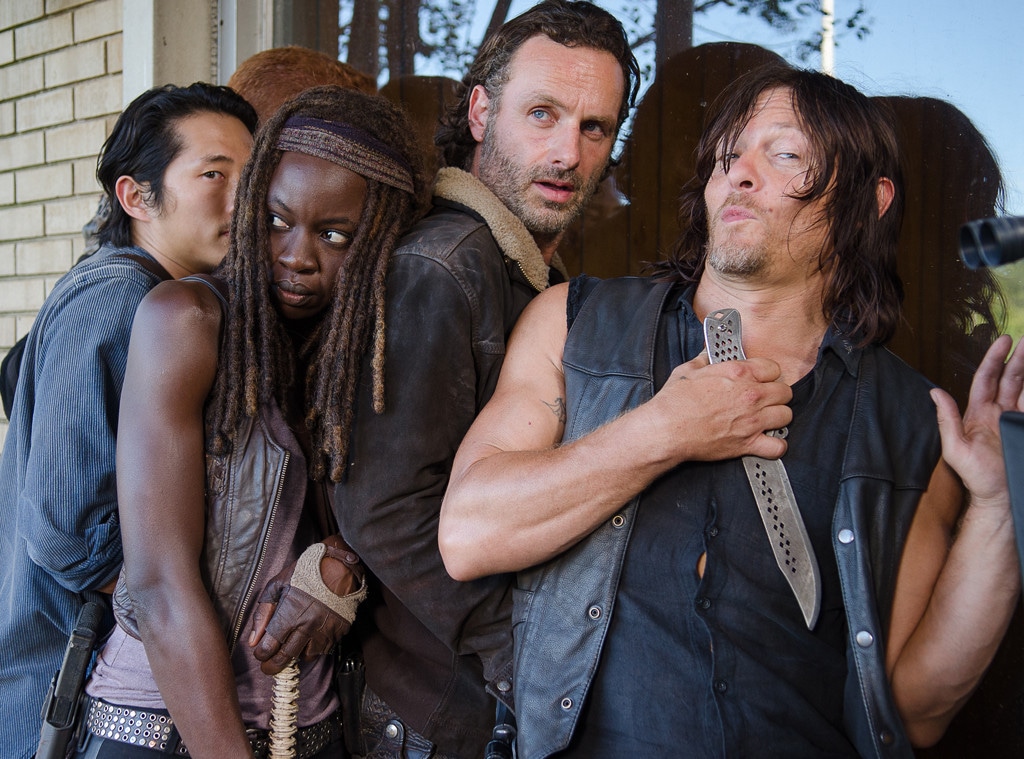 AMC
Nothing in life is certain, except maybe this one thing: Andrew Lincoln will be missed on The Walking Dead. Lincoln, who has played Rick Grimes since the start of the series, exits the long-running zombie apocalypse drama on Sunday, Nov. 4 and AMC is pulling out all the stops to commemorate his departure.
"Andy is one of the most kind and generous people that you could ever work with," Lauren Cohan said in the video below.
Current and past cast members opened up about Lincoln and the impact he's had on both them and the show in the retrospective/tribute below, revealing behind-the-scenes stories about the actor. What kind of stories? Oh, how about the time he came to set when he wasn't working (that's an hour drive each way) to meet and have lunch with new additions at the time Michael Cudlitz, Christian Serratos and Josh McDermitt.
"To see someone who has that level of excellence and maintains that level of excellence, brings it out in you," former cast member and current Star Trek: Discovery star Sonequa Martin-Green said.
Martin-Green, Jon Bernthal and the late Scott Wilson all return in season nine. The video also features several former cast members, including IronE Singleton, Lennie James and Steven Yeun.
"I keep racking my brain to figure out something to say and every single thing kind of fails that, so all I really wanted to say is Andy, I love you," Yeun said.
Click play on the video above to hear more from the cast.
The Walking Dead airs Sundays, 9 p.m. on AMC.