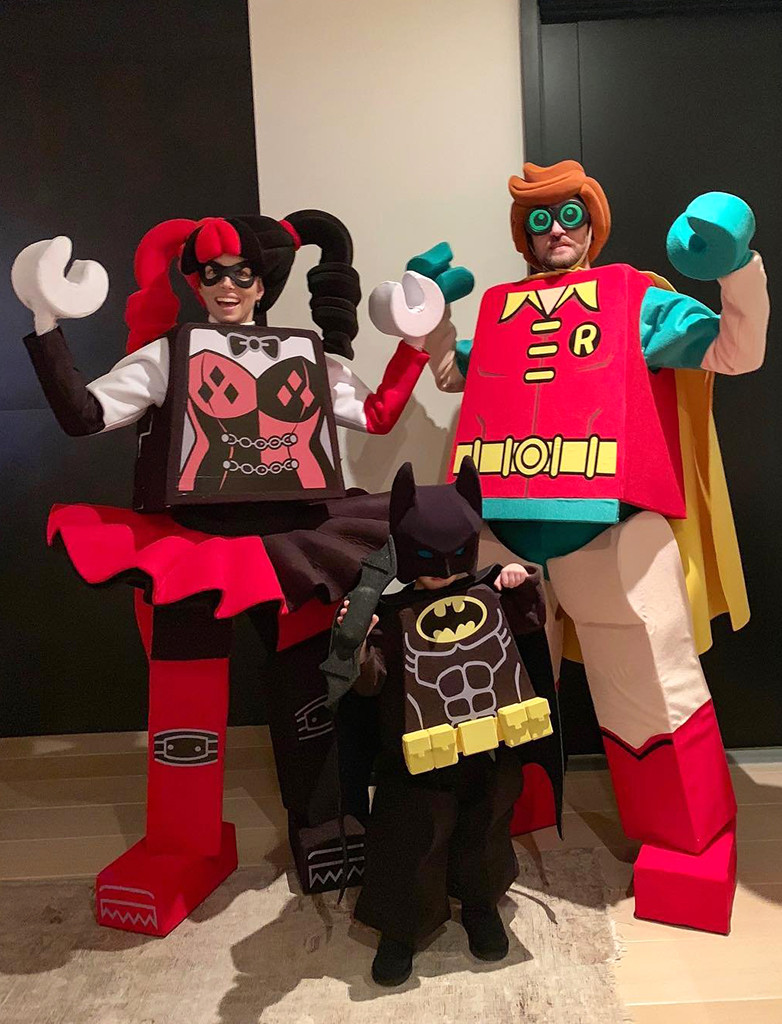 Justin Timberlake/Instagram
Justin Timberlake and Jessica Bielhave outdone themselves yet again for Halloween.
The parents took their 3-year-old son, Silas Timberlake, trick-or-treating and the family dressed to the nines in costumes from The Lego Batman Movie. "They got candy? LEGO!" Timberlake captioned a picture of the happy family. Silas wore a Lego Batman costume while Biel dressed up as Harley Quinn and Timberlake as Robin. Silas was wearing his best suit & bat tie.
A moment on Timberlake's Instagram story showed him walking down the street in New York with his wife by his side for a "date night." In another video, the singer and Silas strolled with a purpose in their Lego attire. "Out here fighting crime in these streets," he wrote.
We could cry a river this is so cute.