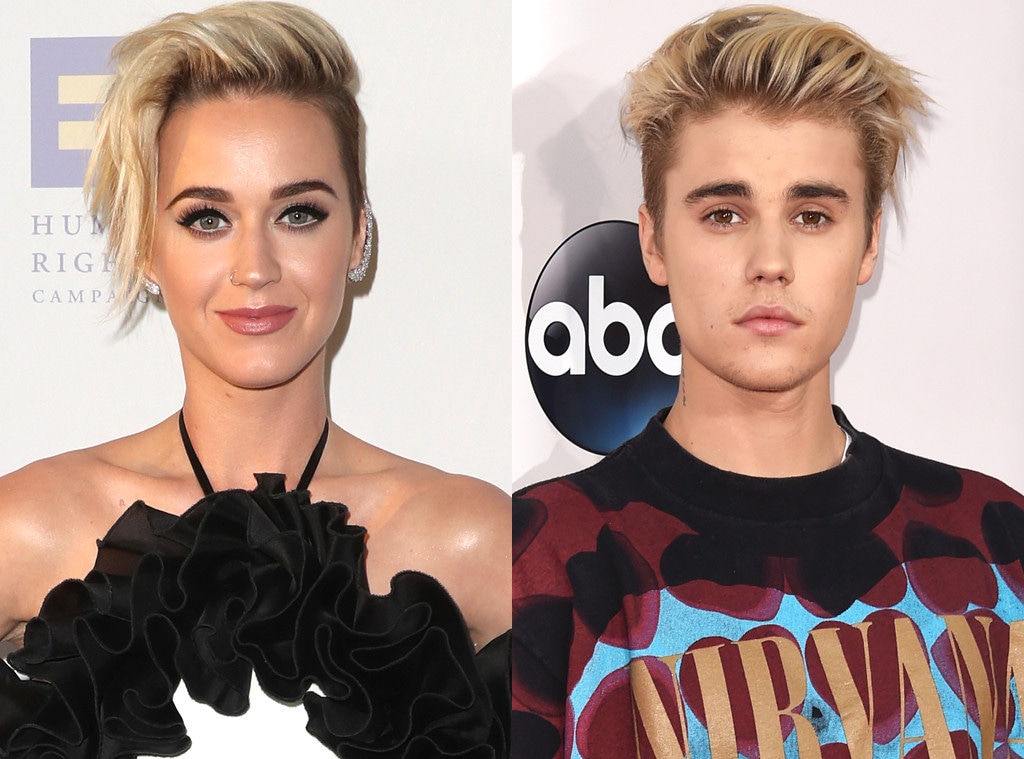 Jason Merritt/Frederick M. Brown/Getty Images
Katy Perry didn't fall for that Justin Bieber burrito prank.
Last week a photo, believed to be of the "Boyfriend" singer eating a burrito from the middle, went viral. But days later, it was revealed that the whole thing was a prank put together by Yes Theory, with Bieber look-alike Brad Sousa posing for the burrito photo. Over the weekend, Bieber's manager Scooter Braun posted a video to Instagram with the Yes Theory pranksters, giving them props on their viral joke, even though he didn't fall for it himself.
"Well done to the @yestheory guys... but you can never prank a prankster... as for everyone else...#itisnotJustin," Braun captioned the video.
In the comments of Braun's post, Perry wrote that she knew it wasn't really Bieber in the photo. But how did she know?
"I knew it wasn't the hair was too clean," Perry commented on Tuesday, throwing some shade at Bieber's former long locks.
Now, we don't know if Bieber saw the comment or not, but on the exact same day Perry posted the comment, Bieber decided to shave his head!
Perry still has a lot of love for Bieber though, it was just days ago she shared a photo of herself with a Bieber poster.
"teen idol/american idol," the American Idol judge captioned the social media snap.