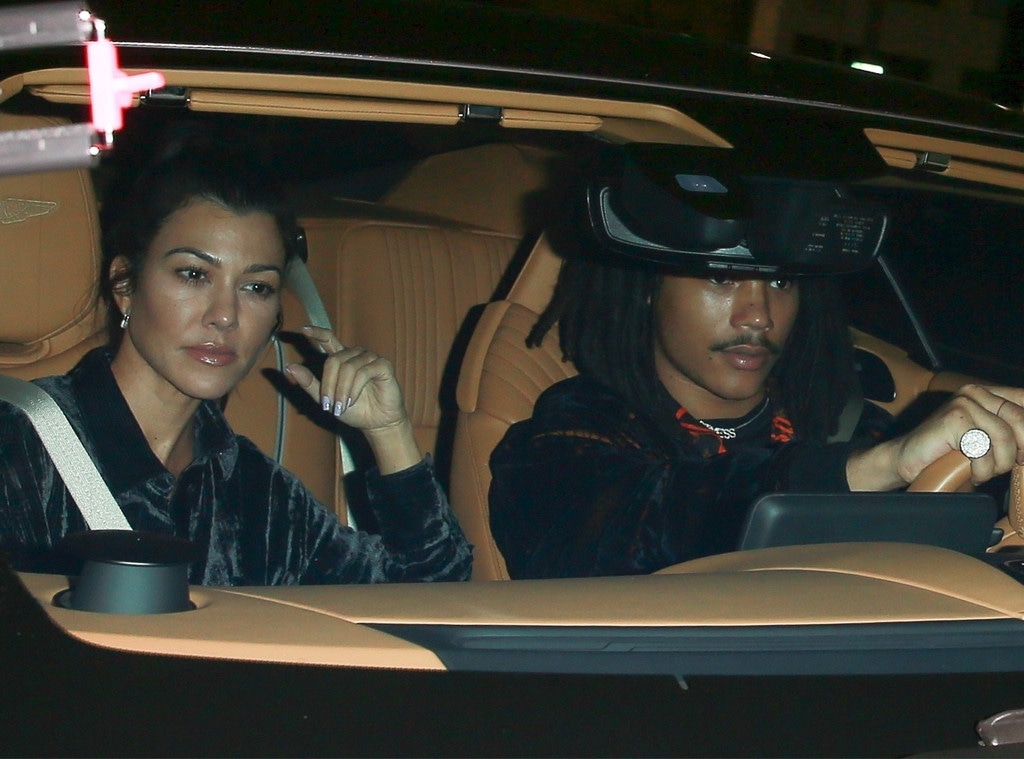 Maciel / NGRE / BACKGRID
Kourtney Kardashian enjoyed a night out on the town with Luka Sabbat on Monday. 
The Keeping Up With the Kardashians star and actor were photographed driving off together around 1:30 a.m. after hanging out with a group of friends at a West Hollywood establishment. 
Kourtney kept it cute and casual for the evening by rocking a black jacket and slicking her hair back into a high ponytail.
"She was all dressed up and looked very happy," an insider told E! News. "She didn't care that anyone saw them together and she was smiling over at him."
 The outing came just a few days after Luka was photographed holding hands with a mystery woman during a night out at a club. While a second source told E! News "Kourtney is not seeing Luka at the moment" and that "they were never official," the new photos certainly raised a few eyebrows. 
"Kourtney doesn't care, and she's just having fun," the first source reassured. "She's just going with it and not concerned about what it is or isn't going to be. She's attracted to him and she likes him. There are no strings attached at all. It's a fling."
Kourtney and Luka sparked romance rumors earlier this fall after the two were spotted hanging out on multiple occasions. For instance, they enjoyed a night out at Los Angeles' The Nice Guy in late September and stepped out for a dinner date with family and friends earlier this month. They've also been spotted attending an art gallery together and spending quality time with her sister Kendall Jenner.
The speculation came about a month after Kourtney called it quits with Younes Bendjima, whom she dated for nearly two years. While the second source said Kourtney is "loving being single," would she ever consider reconnecting with the father of her children Scott Disick? Even though the two don't share a romantic connection anymore, another source told E! News the two are currently on "great terms" and have "really figured out a system that works best for them in terms of co-parenting."
"Kourtney knows that Scott is embedded into the family permanently and so she is very cordial with him when he's around," the third insider said. "As long as Scott isn't off the rails, creating drama, or doing anything that would affect the kids, then Kourtney doesn't mind having him around."