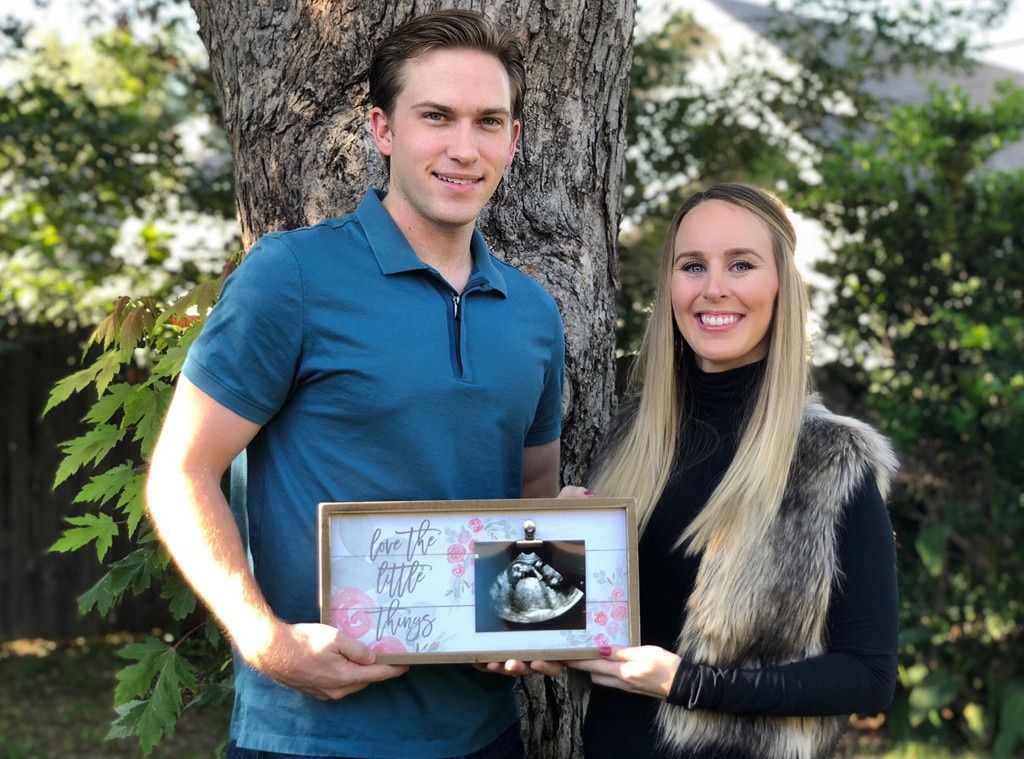 Kinetic Content
The Married at First Sight family is seeing a whole lot of pink!
Just one week after Danielle Bergman and Bobby Dodd announced they were expecting their first child, E! News has learned that they are having a little girl.
"The day we found out we were having a baby girl was so special. Bobby was just sure it was a boy and I felt like I knew it was a girl," the couple said in a statement to E! News. "I had been having extremely vivid dreams about finding out the gender and I always dreamt girl! When we found out, both of us were just so overwhelmed by joy! We cannot wait to meet and hold her!"
The couple will allow Lifetime cameras to follow their pregnancy journey on Married at First Sight: Happily Ever After? that also features Ashley Petta and Anthony D'Amico.
Courtesy of Sri & Jana Photography
After meeting for the first time on season five, the happy couple became one of the show's greatest success stories. Fast-forward to this past summer when they announced their pregnancy news.
Today, E! News is happy to report that the couple is also expecting a girl!
"Ashley and I were very excited when we found out that we were having a girl!" the couple shared with us. "Girls seem to be the first born on both of our families so we can't say we were surprised but there was a small part of us thinking, 'Well I guess it could be a boy?' All we were really hoping for was a healthy baby though. Exciting times ahead!!"
Married at First Sight's new spin-off will also feature Jephte Pierre and Shawniece Jackson who recently welcomed their first child together. And yes, they had a girl too!
Congratulations to all the happy couples! People was first to report the sex reveals.
Married at First Sight: Happily Ever After? (produced by Kinetic Content) airs Tuesday night at 10 p.m. only on Lifetime.