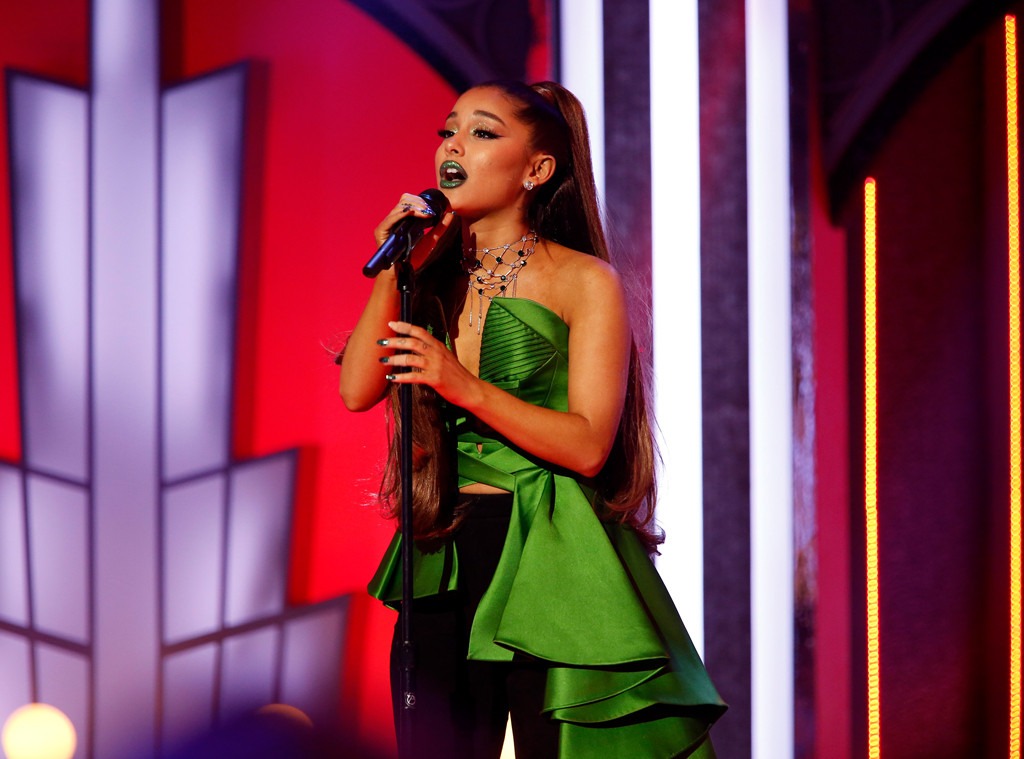 NBC
Ariana Grande cast a spell on audiences last night.
As part of the pre-taped NBC special A Very Wicked Halloween: Celebrating 15 Years on Broadway, Grande performed "The Wizard and I," one of the musical's most beloved numbers. "So grateful to have been a part of something so special alongside my idols!" the 25-year-old singer wrote in a since deleted Instagram post. "Safe to say I've always identified as an Elphie."
To no one's surprise, Grande's performance lit up social media. Even more impressive? It was also her first public appearance since Mac Miller's death and her breakup with Pete Davidson.
Idina Menzel, who originated the role of Elphaba, sang Grande's praises in an exclusive interview with E! News last week. "She's the real deal. She sings live. She sings amazing. I'm a huge fan of hers," Menzel said. "She's got the work ethic and the discipline and the charisma."
Kristin Chenoweth, who played Glinda, echoed Menzel's sentiments. "She's a complete professional," she said. "She takes her work very seriously and knows how to have fun, too."
According to Chenoweth, Grande's voice is so big she "can sing anything."
"I will be challenging her throughout her career. I will be saying to her, 'You can sing a legit opera record—and you should.' She thinks she's safe. She's not," added the Tony winner, who has known the pop star since 2002. "She knows I got her and I will always challenge that child."
(E! and NBC are both members of the NBCUniversal family.)