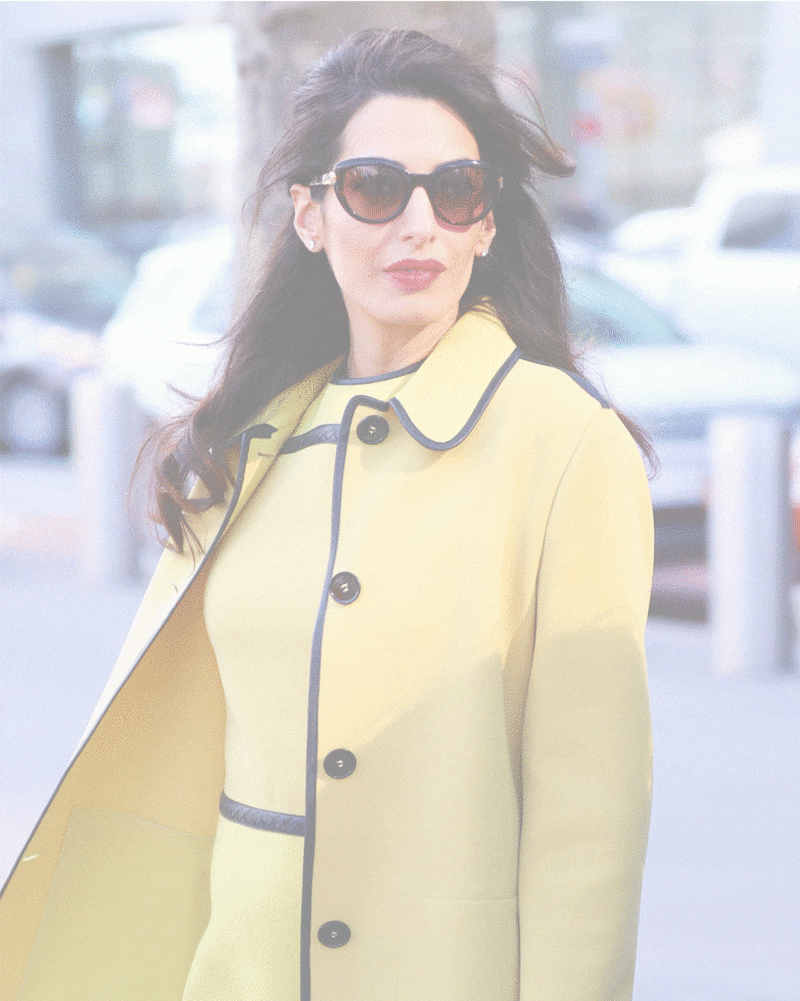 BlayzenPhotos / BACKGRID
Amal Clooney makes braving the cold look so good.
If you ask anyone that lives in an area with four real seasons (we're looking at you, NYC dwellers), they will most likely tell you that their favorite part of winter includes wearing fabulous coats. This has to be the case for George Clooney's better half—her outerwear wardrobe is next level. 
The human rights lawyer has staples, like the classic Burberry trench coat, as well as standout outerwear that pairs with an equally unique dress. Case in point: Her yellow Bottega Veneta set, including a mid-length dress and matching coat. Proving her mastery of layered looks, she paired her set with red lipstick and oversized sunglasses for an overall boss look.
This jacket is only hints at her outerwear mastery. But, now we can prove it. We found the mother of two's best coats and took a deep dive into her awesome collection. Check it out below!