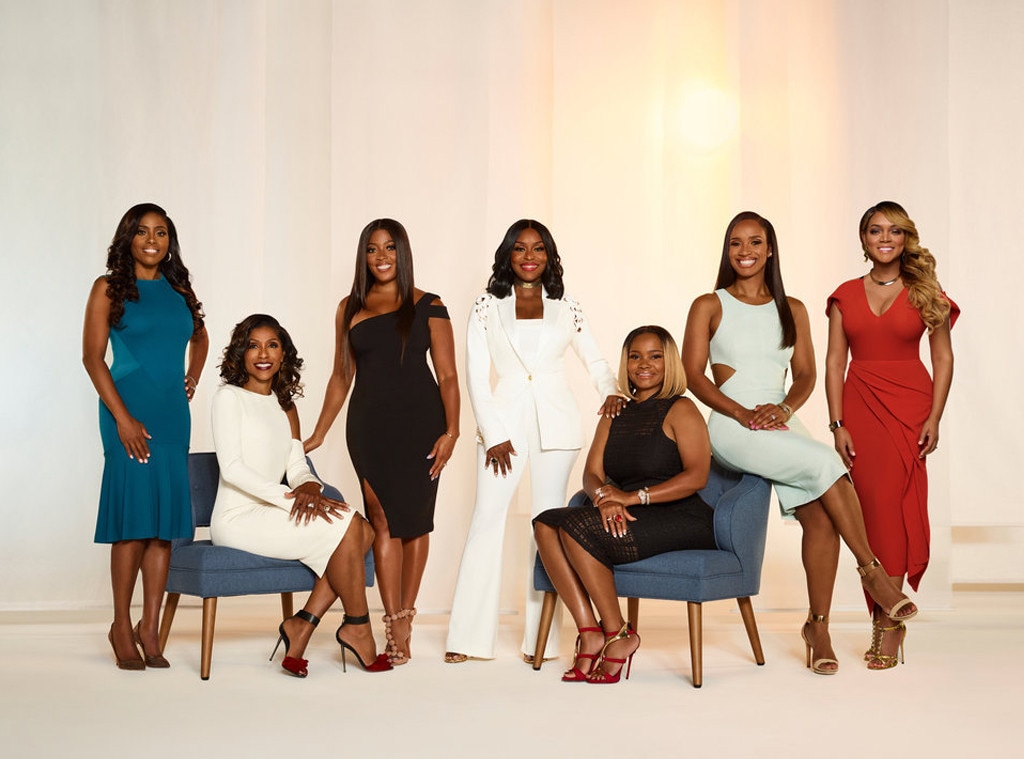 Mark Hill/Virginia Sherwood/Bravo
Here's something the doctor ordered: We all need to talk about Married to Medicine.
For six seasons, the faces of Bravo's hit series have become some of the most relatable, authentic and genuine reality stars on TV. If you don't believe us, just look at the ratings that keep climbing and climbing.
But in a genre where so many only like to share the good parts of their lives, this crew including original cast members Dr. Jackie Walters and Dr. Simone Whitmore haven't been afraid to document the tough times in marriage, relationship, work and friendship.
"I think the fans have really connected with the cast's families because maybe we remind them of some of their own families," Mariah Huq shared with E! News. "I think we have been very transparent. I also think people can relate to our ups and downs because they are very real situations."
Toya Bush-Harris added, "We think that the audience has resonated with us so much because we have been so transparent with our real lives...We think people appreciate how honest we have been and that we are not going through any issues that the audience hasn't gone through too. Hopefully we have been good examples on how married couples should work through conflict and the difficulties life inevitably will bring."
This season alone, Dr. Jackie and Dr. Simone have worked to repair their marriages with their respective husbands. As for Quad Webb-Lunceford, she recently revealed on the small screen that she filed for divorce from Dr. Gregory Lunceford. 
Through all the highs and lows, this group of ladies has proven that life may not get easier. At the same time, with a strong support system and sisterhood, anyone can get stronger. 
"We are far from perfect...but who is? We choose to be true to ourselves and be real," Toya shared with us. Dr. Simone added, "The fans of Married to Medicine keep me motivated to share the highs and lows of my marriage because they hold me accountable whenever I'm wrong and provide support and encouragement for me to continue working on my marriage." 
For those just checking into Bravo's hit series or longtime visitors, take a look back at some of the shocking moments from previous seasons in our gallery below. You may just want to come back for a follow-up. 
Watch new episodes of Married to Medicine Sunday nights at 8 p.m. only on Bravo. 
(E! and Bravo are part of the NBCUniversal family)