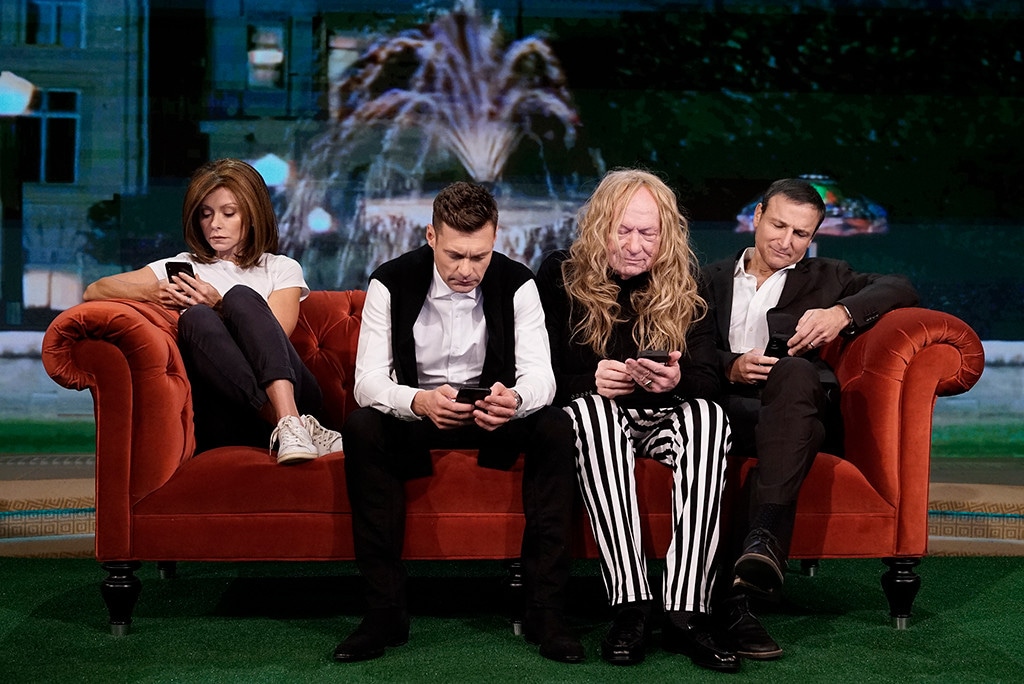 David M. Russell | Disney/ABC Home Entertainment and TV Distribution
Kelly Ripa and Ryan Seacrest are eyeing the award for best Halloween costumes this year. 
On this year's Live With Kelly and Ryan the hosts are bringing their A-game for their over-the-top Halloween special named "Live's Best Halloween Show Ever: the ReBOOOOt". Like year's past, the duo is finding inspiration from today's pop culture, which led them to the creative theme: televisions reboots. For their hour-long show, Kelly and Ryan are going to attempt to bring to back to life popular shows and movies like Friends, Top Gun, I Love Lucy, The Brady Bunch, Saved by the Bell, Laverne and Shirley, Charlie's Angels and many more.
Not to mention the countless celebrity appearances from A-listers like Christina Aguilera, Andy Cohen and John Stamos. 
If their past Halloween specials are any indication, then this show is going to be filled with spooks and delight.
To check out all of their costumes from previous years, check out the gallery below!
Live's Best Halloween Show Ever: the ReBOOOOt airs live in on October 31 at 9 a.m. ET.