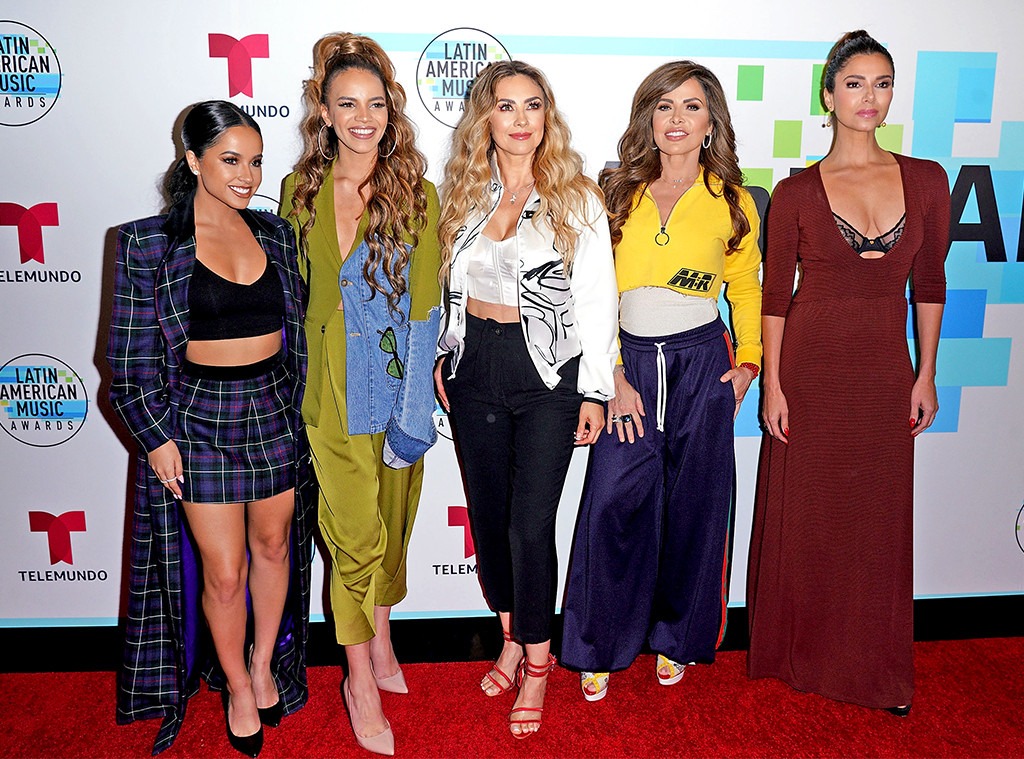 JC Olivera/Getty Images
Girl power was the name of the game at the 2018 Latin American Music Awards.
In a historic move, the annual award show was hosted by not one, but five of Latin America's favorite leading ladies. Becky G, Roselyn Sanchez, Gloria Trevi and Aracely Arámbula all graced the crowd at the Dolby Theater with their poise and style while acting as both hosts and performers.
When the ladies kicked off the show in their glamorous color-coordinated outfits, they shared they were excited to represent different generations and countries from the Latin American world. And while the men were more than welcome at the event, los machos were not. 
Then, Brazilian artist Anitta took the stage for a vibrant performance of "Medicina". The singer, who has over 31 million followers on Instagram, was surrounded by a team of young female back-up dancers. She was later honored with Favorite Music Video for "Medicina."
Later in the show, Becky G, Leslie Grace and boy band CNCO brought the house down with their performance of "Diganlé." Becky and Leslie wore shimmering silver ensembles, while the men were all styled in sleek black outfits.
The show then took on a serious tone when Gloria Trevi delivered a passionate speech about the #MeToo movement. While holding back tears, she told the audience about the unfortunate experiences she has endured over the years. "The man who abused me today is free," she shared. "I was 15-years-old when I started living with beatings, abuse, deceit, 17 years of humiliation."
Following her emotional speech, Gloria performed the equally emotional song, "Ella Soy Yo." 
Daddy Yankee then honored the many breast cancer survivors with a performance of his song "Yo Contra Ti." While he rapped, dancers dressed in hospital gowns moved dramatically across the stage. 
And in yet another moment of girl power, Youtuber and artist Lele Pons sashayed and shimmied with her dancers while singing "Celoso."
Felicidades a todos los ganadores!
(E! and Telemundo are both members of the NBCUniversal family.)