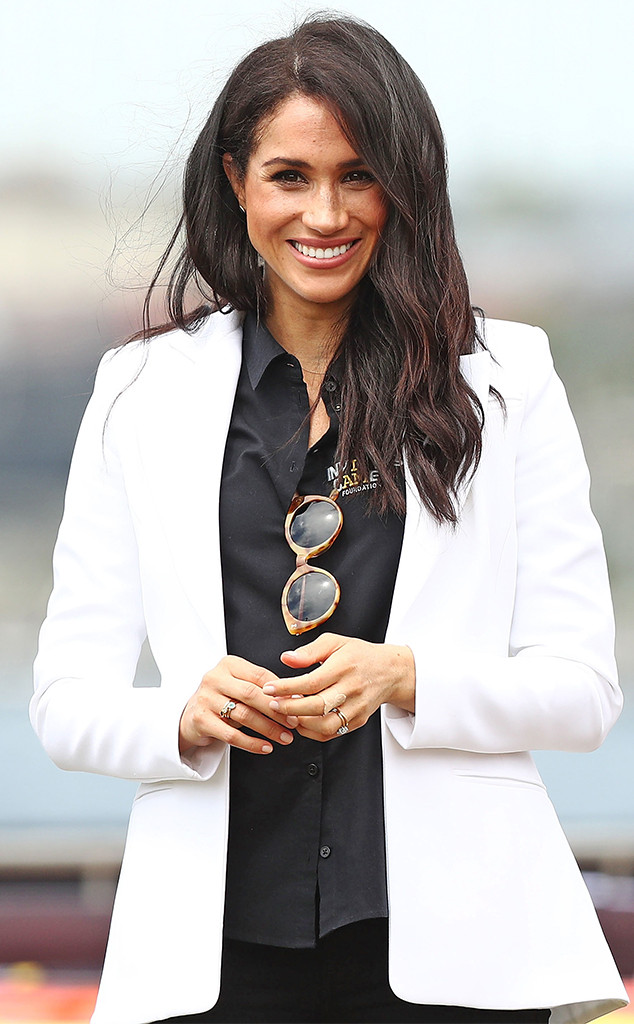 Mark Metcalfe/Getty Images for the Invictus Games Foundation
An April royal baby has a nice ring to it, don't you think?
Well, that may end up being the case for parents-to-be Prince Harryand Meghan Markle. While it's certainly no surprise at this point that the Duke and Duchess of Sussex are expecting their first child together, when the little one will arrive is much less clear.
Kensington Palace kept the details to a minimum when it confirmed the pregnancy two weeks ago, noting that the newest addition to the royal family will be arriving in "Spring of 2019." Translation? Sometime as early as March and as late as the end of May.
Of course, royal enthusiasts have been keeping their eyes peeled for any clues as to when we should expect the youngster—even inspecting Markle's jewelry.