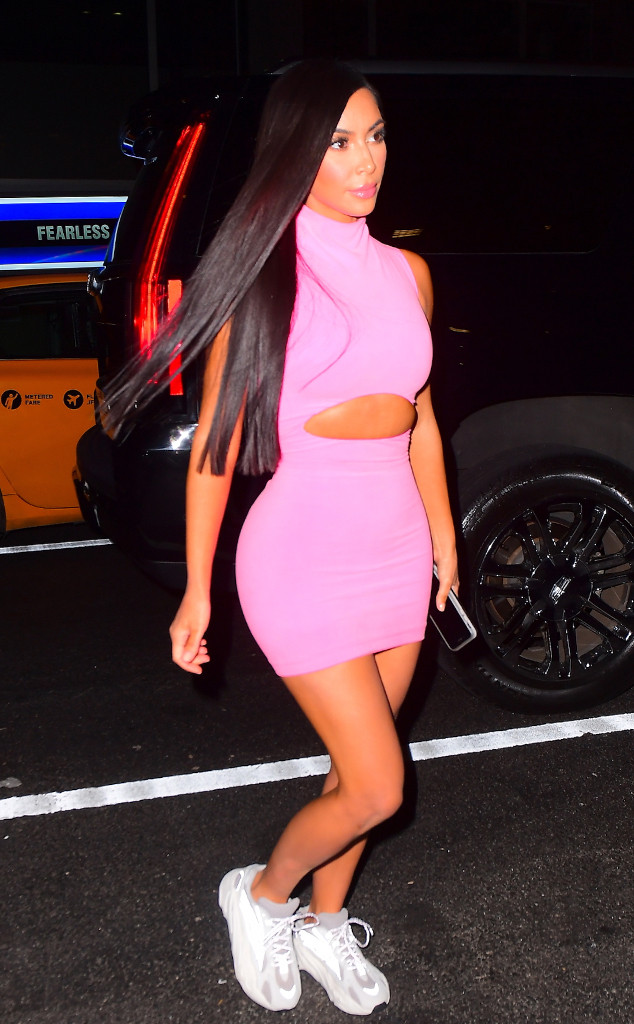 247PAPS.TV / SplashNews.com
Kim Kardashian is being body shamed on social media over her latest KKW Beauty campaign photo.
On Wednesday, the Keeping Up With the Kardashians star shared a picture on social media from her new Flashing Lights collection campaign, shot by David LaChapelle. But the photo, which shows the KKW Beauty founder striking a pose in a bodysuit alongside model Quinten Barnard, has been receiving some harsh criticism online over Kim's appearance.
"nice photoshopping of your butt," one Instagram comment reads, while another asks, "who is that and where is the rest of her butt?"
Another social media user commented, "Yikes. Photoshop much?"