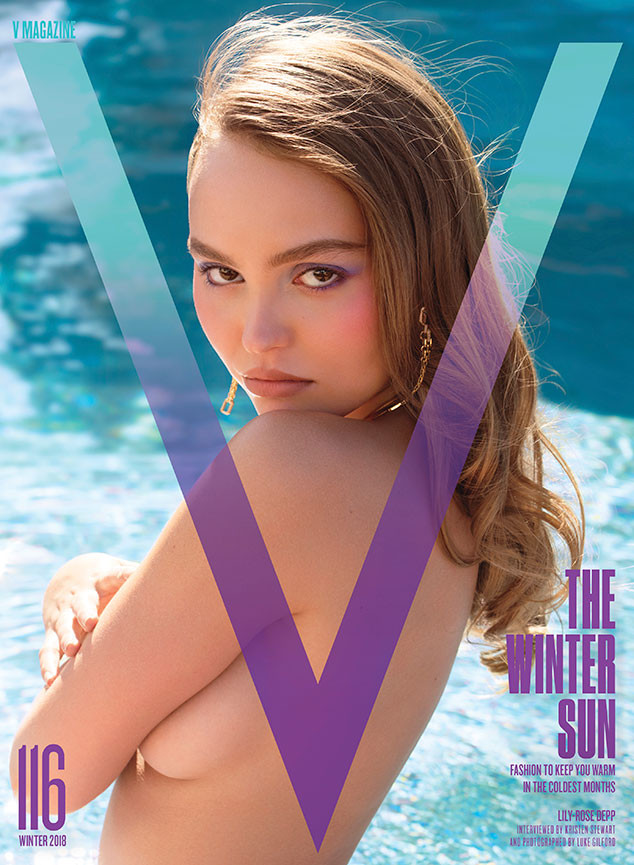 Luke Gilford
Lily-Rose Depp ditched her shirt for her latest cover shoot.
The 19-year-old model and only daughter of Johnny Depp and Vanessa Paradis was chosen as V Magazine's Winter 2018 cover girl. Posing for photographer and friend Luke Gilford, the teenage star draped her arms over her chest as she gazed into the camera against a water backdrop for the blue and purple cover shot.
As the actress noted in her interview with fellow actress and Chanel ambassador Kristen Stewart, she and Gilford were aiming for an honest vibe with the vivid shoot. "Luke is a really good friend of mine and has been for years. It's nice being able to work with people like that—like doing this interview with you—someone that I know," she told the Twilight alum. "Luke knows me so well and I've shot with him before, just by ourselves."