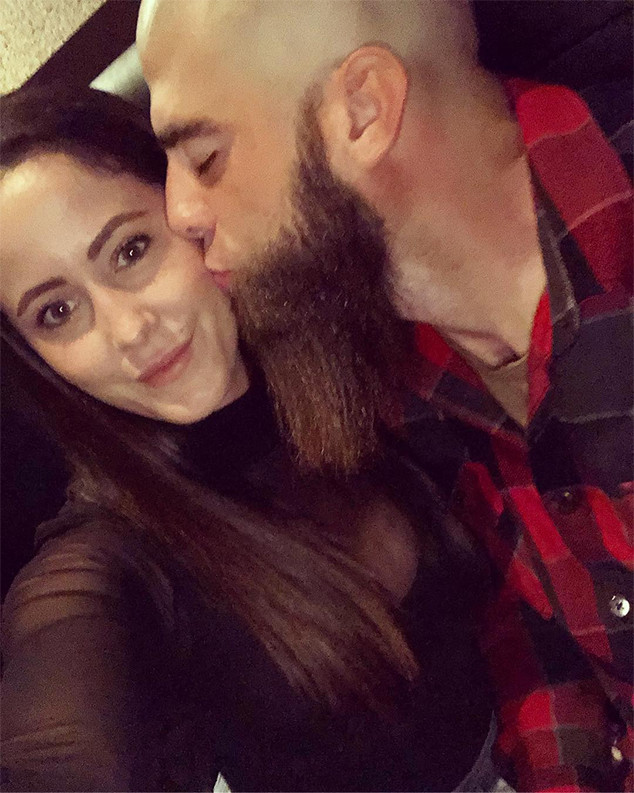 Instagram
Jenelle Evans and David Eason are all about the PDA after their recent drama.
Last week, it was revealed that on October 13, the Teen Mom 2 star called the police from their North Carolina home to report that her husband had assaulted her. After her 911 call was made public, Jenelle told E! News that the incident was a "drunk and dramatic misunderstanding" and that they are "totally fine." David posted photos of the two with their 1 and 1/2-year-old daughter Ensley, saying, "We have never been happier, thanks for asking!"
On Wednesday, Jenelle, 26, shared on Instagram two selfies of her and David, 30—including one showing him kissing her on the cheek.
"We love good food. #DinnerDate #BeardGoals #GetSilly," she wrote.
Then, on Thursday afternoon, the reality star recorded a candid video to assure her fans that "everything's fine." In the five minute video, she explained, "I've been in so many domestic violence situations in the past that I would not put up with it now."