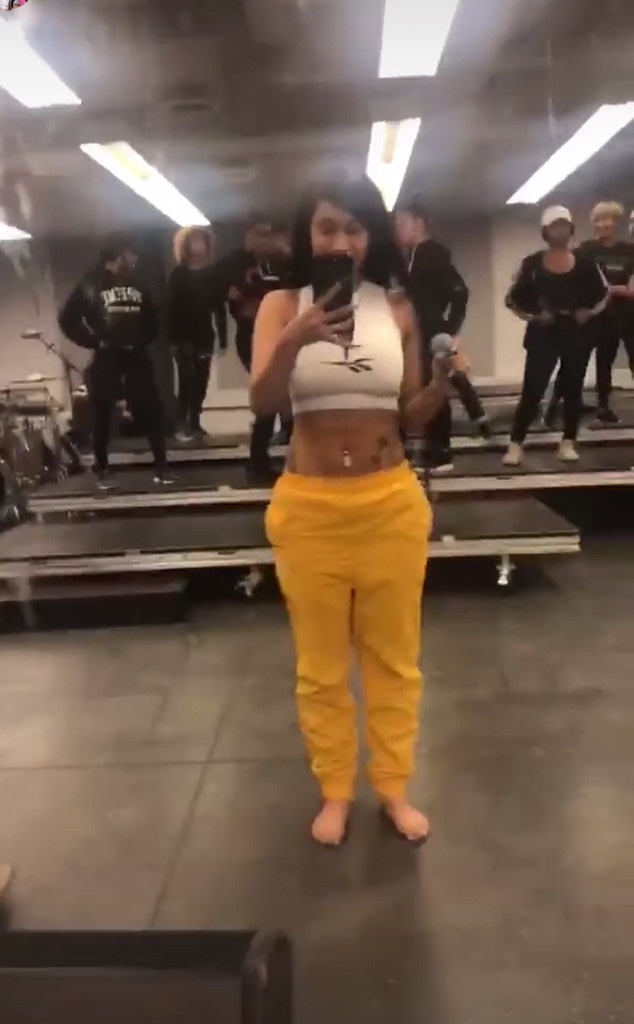 Instagram
They call her Cardi Bardi, banging body, spicy mami, hot tamale and now she's got the pics to prove it.
In her latest Instagram Story, Cardi B shows off her trim and toned post-baby body, and no she didn't go under the knife to get her slim figure. While posing in front of a mirror, Cardi told her followers, "I never did lipo bro. Never."
Since giving birth to daughter Kulture Kiari Cephus in July, the rapper has been open about the many changes her body experienced due to childbirth. And, surprisingly enough, Cardi even wants to add on a few pounds after losing weight. "Now that i lost all the baby weight i gotta gain some back," she once wrote on Instagram. 
Other desired changes on Cardi's to-do list includes a breast augmentation since breastfeeding has apparently taken a toll on her breasts. During an Instagram Live, Cardi explained, "Kulture did me bad. I'm getting my t-ts done. I don't give a f--k. Matter of fact, I'm not even going to call it a surgery. I'm just going to say a 't-tty renovation' because I got to renovate these s--ts."
While Cardi fully anticipated the difficulty of her post-pregnancy weight loss and breastfeeding, she never expected childbirth would rip her vagina. On Jimmy Kimmel Live! Cardi said, "She broke my vagina...Why nobody tells you about those things?"
"Nobody told me they were going to stitch my vagina," she said exasperatedly. "People just be like, 'Oh, you know, when you give birth, it's gonna hurt,' but nobody tells you that like your vagina."
Ripped vagina or not, Cardi B is looking fit and flawless.