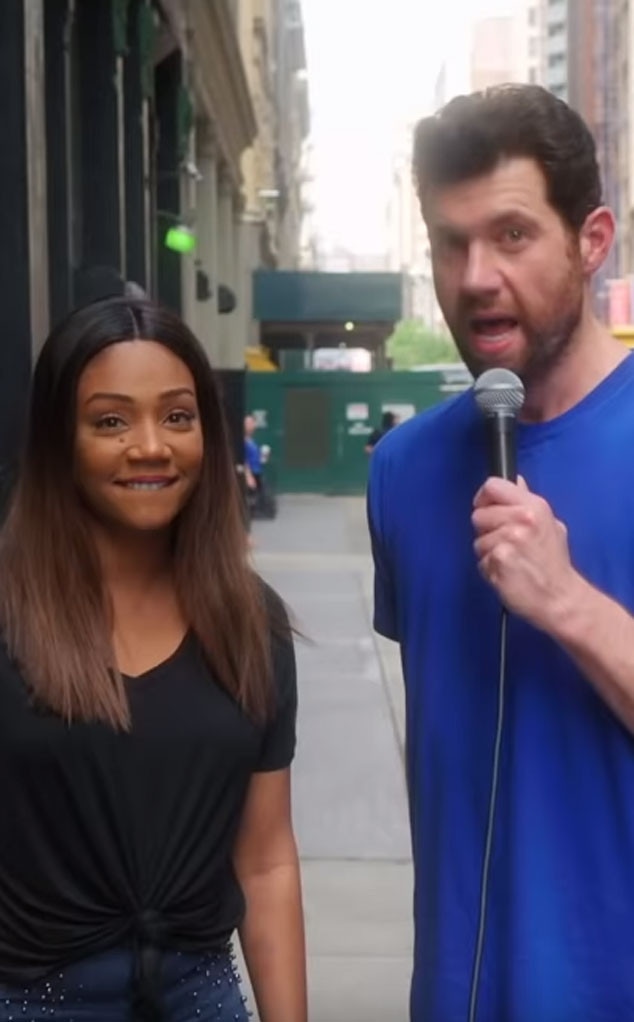 YouTube
Tiffany Haddish and Billy Eichner are on the hunt for a more diverse Hocus Pocus cast.

With Halloween just days away, the Girls Trip star has teamed up with the comedian for a new Hocus Pocus-themed episode of Billy on the Street. The movie, which was released in 1993, starred Bette Midler, Sarah Jessica Parker and Kathy Najimy as the Sanderson Sisters. At the beginning of the Billy on the Street episode, Haddish and Eichner explain that they want to do a "more diverse remake" of Hocus Pocus.
"Hey guys it's Billy and I'm gay," Eincher says, while Haddish adds, "And I'm Tiffany Haddish and I'm black."
"It's a new day in Hollywood where diversity is finally being celebrated," Billy tells viewers. "So Tiffany and I have decided we want to do a more diverse remake of the classic Halloween movie Hocus Pocus."
He continues, "Tiffany and I are gonna play two of the three main witches and we're about to hit the streets to find someone to play the third witch to round out our more diverse cast."
The duo then take off in search of a third witch for their remake! Watch the hilarious video above to see if they find their third witch!
And you can find out all the details on the Hocus Pocus 25th anniversary special HERE!