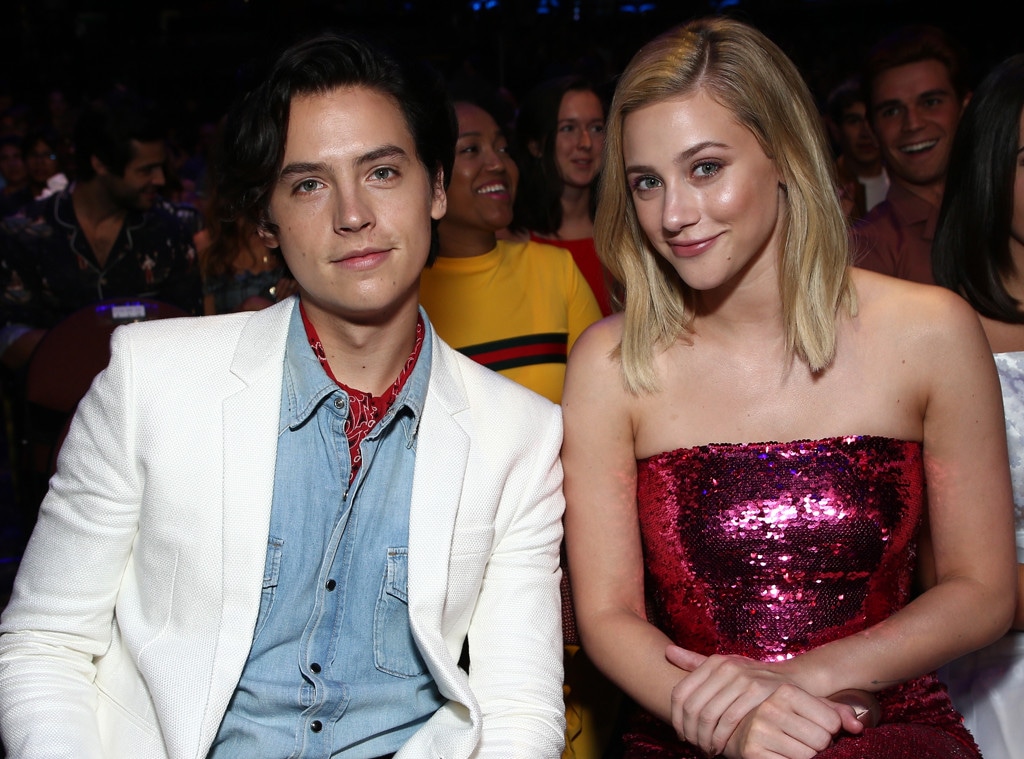 John Salangsang/FOX
What do you get when you combine Disney with Riverdale? Magic. Pure magic.
Artist André Manguba has produced several sketches that reimagine characters from the hit CW series as Disney princesses and princes.
Fan-favorite Riverdale pair Betty Cooper and Jughead Jones, played by real-life couple Lili Reinhart and Cole Sprouse, are reimagined as Tangled's Rapunzel and Flynn Rider—and in quite the sensuous pose!
Riverdale's Archie Andrews and Veronica Lodge, played by K.J. Apa and Camila Mendes, are reimagined as Hercules and Meg.
"As an avid fan of Riverdale, I wanted to express my appreciation to the cast as well as the fans of the show," the artist told E! News. "Aside from this, I wanted to connect and interact with my followers who also watch Riverdale. Majority of them are my age who also have the same interests as I do and as a creator, drawing the cast differently excites me as well as my audience."
Manguba also drew Riverdale's Cheryl Blossom (Madelaine Petsch) and Toni Topaz (Vanessa Morgan) as Disney characters Ariel the little mermaid and Moana, appearing together.
"After doing my Disney research, I thought of Ariel and Moana because of fan theories that ship these characters together," the artist said.
He drew Riverdale's Alice Cooper (Mädchen Amick) and FP Jones (Skeet Ulrich) as Beauty and the Beast's Belle and Beast/Prince Adam.
Manguba also ventured outside of the Disney realm, reimagining Mendes and Reinhart as witches Elphaba and Glinda from the Broadway musical Wicked.
And speaking of fan-favorite couples, Manguba also ventured outside the Riverdale realm and drew Noah Centineo and Lana Condor from the popular Netflix film To All the Boys I've Loved Before as his own version of Aladdin and Jasmine.
He also reimagined Spider-Man: Homecoming's Tom Holland and Zendaya as Milo and Kida from Disney's 2001 animated film Atlantis: The Lost Empire.
"Growing up watching Disney shows and movies expanded my imagination as a kid," Manguba told E! News. "These inspirations turned into artistic expressions which influenced my concepts as well as my art style."