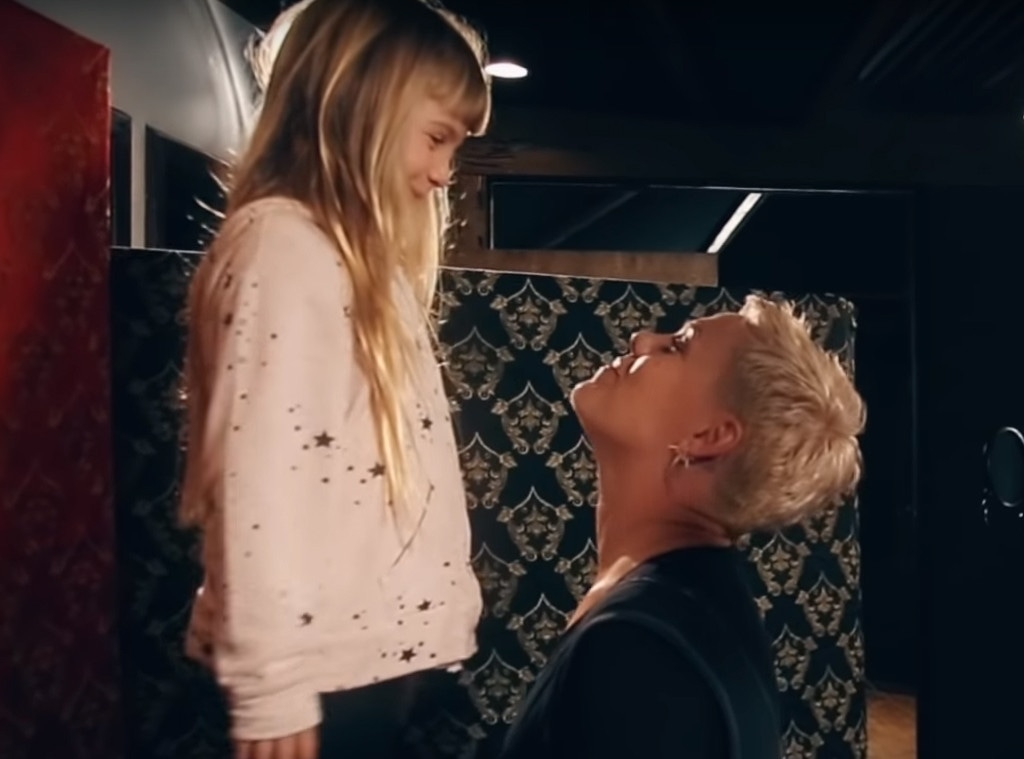 YouTube
She definitely got it from her mama!
It's no secret that Pink has a voice that has captivated music fans of many genres. As for her daughter Willow Sage Hart, it's becoming more and more clear that she has some musical gifts of her own.
In a new video released today, the mother-daughter duo come together and record a new version of "A Million Dreams" for The Greatest Showman—Reimagined album.
What came next was an adorable video filled with heart, love and some not-so-average singing voices.
"I grew up listening to Annie and no one has done this for me, for my heart since I was a little girl," Pink revealed in the clip. "And to have her finally have something like this...You made our favorite movie ever."
In between cheering on her daughter and giving two thumbs up, Pink also can't help but praise her daughter's fun personality in between recordings.
"I think you're fun," the Grammy winner gushed. "I'm glad I had you."
This certainly isn't the first time Willow has experienced mom's world. Whether traveling with mom on the road or appearing on stage—with her headphones on—Willow knows a thing or two about the music industry.
And yes, she had one heck of a time at the 2018 Grammys where she met stars like Rihanna and Ryan Seacrest.
The Greatest Showman—Reimagined album will be available in stores on November 16. The project also features Kelly Clarkson, Sara Bareilles, the Zac Brown Band, Pentatonix and more.