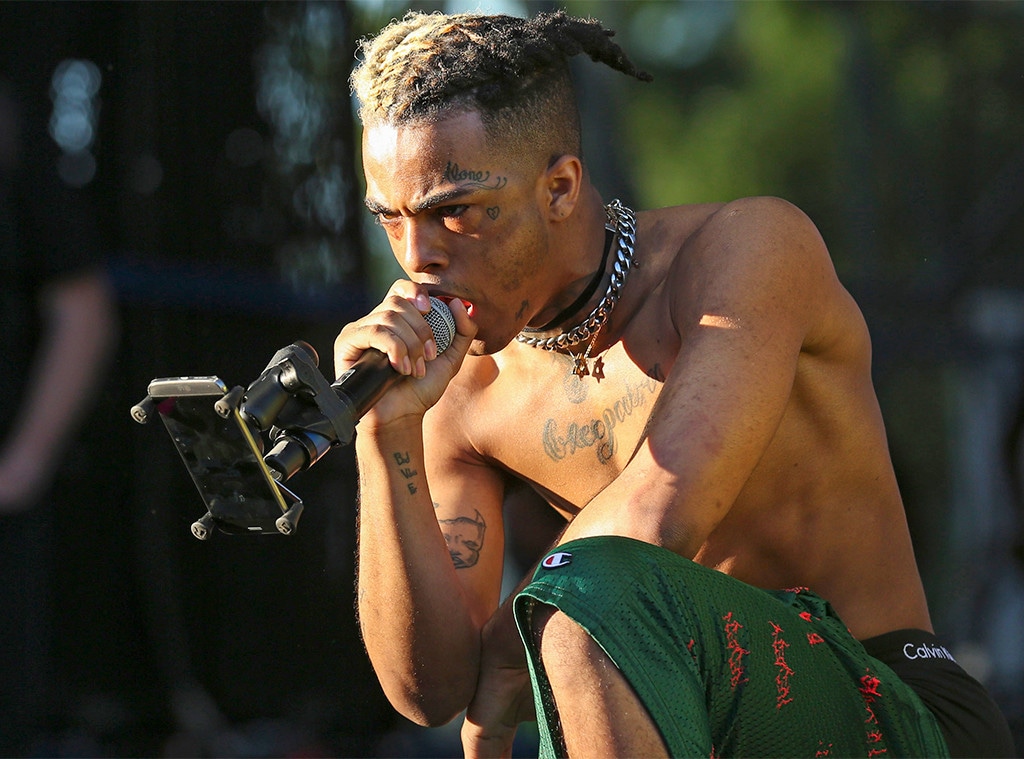 Matias J. Ocner/Miami Herald/TNS via Getty Images
While XXXTentacion was fatally shot in June, his voice has seemingly reemerged on a secretly recorded tape. 
In an audio recording first obtained by Pitchfork, a voice purported to be the 20-year-old rising star's can be heard discussing abuse he inflicted on a woman and stabbing eight people. Pitchfork published more than a minute-long excerpt of the 27-minute tape, which E! News also obtained from the Miami-Dade State Attorney's Office. According to Pitchfork, it was recorded by an unnamed acquaintance of the late star.
The tape was reportedly recorded around the time of the rapper's October 2016 arrest on charges of aggravated battery of a pregnant victim, domestic battery by strangulation, false imprisonment and witness tampering. He pleaded not guilty to the charges and the cases were closed following his death. 
"What nobody's understanding, I put my source of happiness in another person, which was a mistake initially right?" XXXTentacion purportedly said. "But, she fell through on every occasion until now. Until I started f--king her up, bruh. But I started f--king her up because she made one mistake. And from there, the whole cycle went down." The woman he was referring to was not named in the excerpt. 
"Now she's scared. That girl is scared for her life. Which I understand. [Redacted], you seen me. You know what I do to people," the voice continued. "[Redacted] know, all of them boys knew. It's on f--king [Miami] New Times. I'm on New Times for stabbing. How many people they put in the news? They said three, it was eight. In Deerfield."
In January 2016, the SunSuntinel reported that authorities were searching for a person who stabbed three men during a fight in Deerfield Beach.
"She know that. She's seen this shit. She's seen when I came back from stabbing [redacted]..." XXXTentacion purportedly said. "She seen when I came back. Had a brand new laptop. No tears on my face, no remorse. I just knew I was going to jail. She knew. So she's scared. She thinks I'm going to kill her."
According to a transcript of testimony obtained by Pitchfork in September 2017, a woman who lived with the rapper and accused him of domestic abuse said in a deposition, "It's like he's going to like end up killing me or something."
E! News has reached out to XXXTentacion's former attorney for comment on the recording.