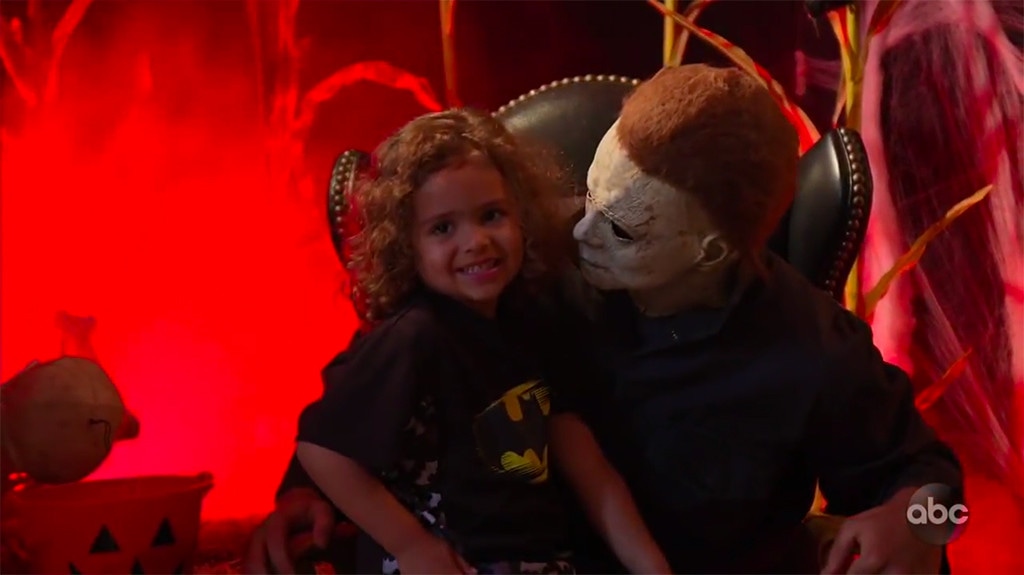 ABC
Trick or treat!
Jimmy Kimmel is known for pulling some unforgettable Halloween pranks—most notably, when he asks parents to convince their kids they've eaten all their candy. But in last night's episode of his eponymous late-night show, he tried something more terrifying (and traumatic).
"Halloween, as you know, has one of the most iconic villains in movie history: Michael Myers. He is very well-known to adults, but maybe not as much to kids. We asked some parents who were walking by our theater if they wanted their kids to take a Halloween picture, the same way you take a picture with Santa Claus or the Easter Bunny," he said. "We told them this picture would be with Michael Myers. Believe it or not, lots of parents sent their children in!"
Here is a sampling of the kids' reactions:
• "This is spooky. This is scary."
• "Oh, s--t. Whoa, whoa, whoa! No, no, no! S--t! No, no, no! Please don't!"
• "Nope!"
Watch the video to see the kids' frightened faces.
Michael Myers didn't scare everyone, as one sweet little girl gave him a hug before she left.
Jamie Lee Curtis is reprising her role as Laurie Strode in Halloween, 40 years after she first played the iconic character. The well-reviewed sequel broke box office records with its $77.5 million opening weekend, marking the biggest debut ever for a lead actress over the age of 55.