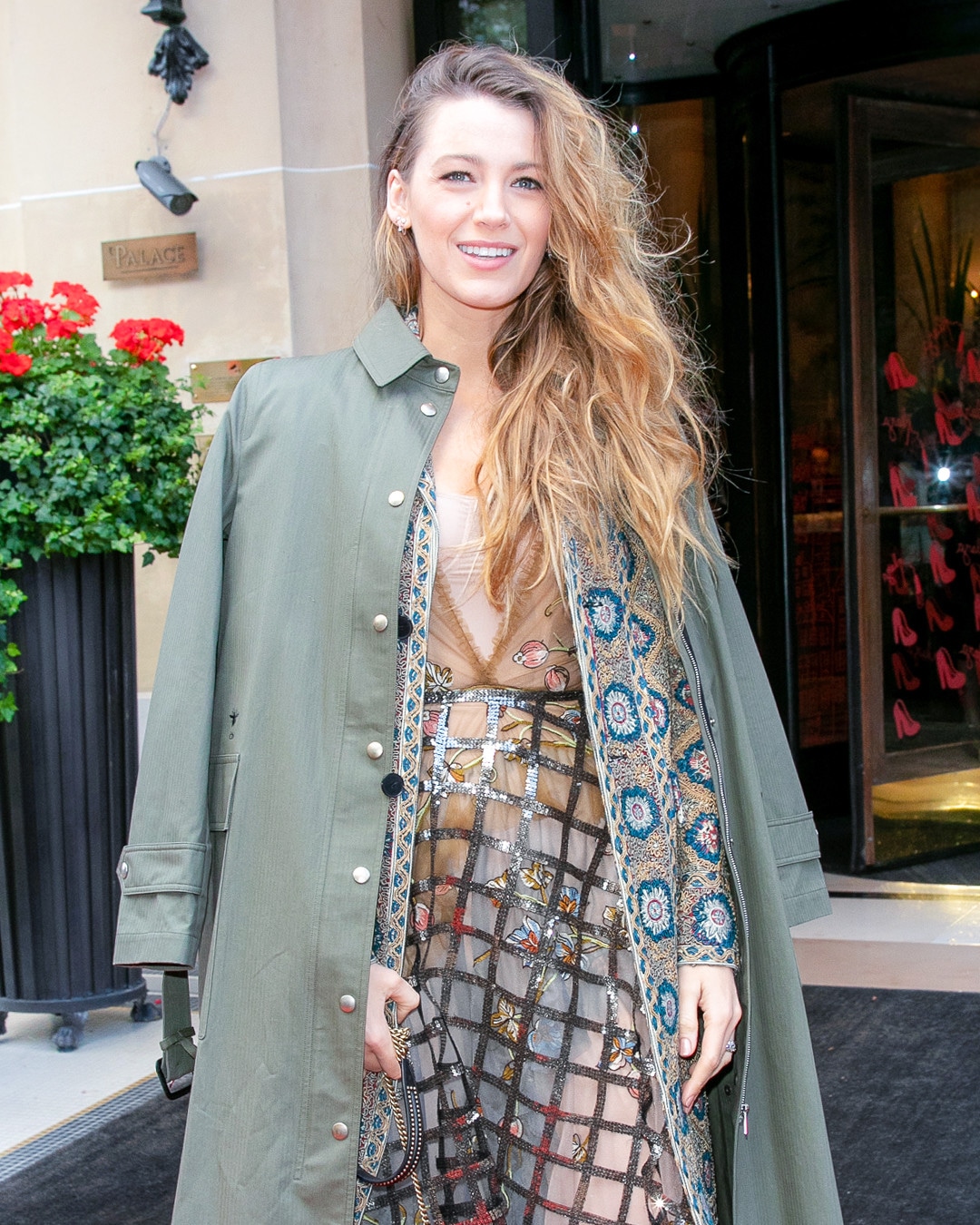 Marc Piasecki/GC Images
Celebrities are proving that the trench coat is the must-have outerwear of the season. 
Typically, when you think of a trench coat, a nude-toned, belted and lightweight coat probably comes to mind (Think: the timeless Burberry trench). While this longtime style staple is worthy of an investment, this season, celebrities are broadening our horizons on trench coats. Keeping the silhouette, which has proven to flatter the female form with its waist cinching features and dress-like tailoring, Hollywood stars like Jada Pinkett-Smith, Vanessa Lechay, Melissa McCarthy and Blake Lively are giving classic style a modern touch by playing with fabric, print and color choices.
Case in point: Blake's muted green trench, which adds utilitarian inspiration to the outerwear look. Paired with colorful layers, her coat is the perfect staple to layer over her dress without outshining it. 
Love her look? There's more! Check out the best celeb trench coats below and shop your favorite!