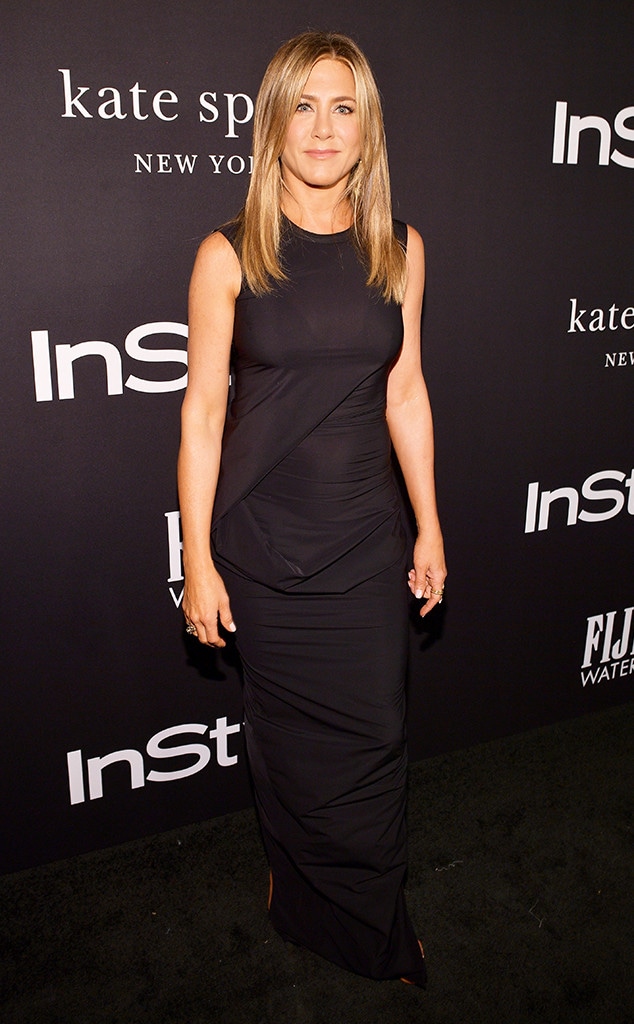 Matt Winkelmeyer/Getty Images
Jennifer Aniston has her eyes on one very special guy.
While attending the InStyle Awards at The Getty Center in Los Angeles, the Hollywood actress had the honor of presenting an award to a very dear friend.
Just how much does she love this guy? We'll let her explain.
"I am here to talk about my dear friend. My dearest friend. My brother from another mother. My husband that will never marry me because he is gay," Jennifer shared with the audience when presenting Chris McMillan with the Hairstylist of the Year award. "Well, maybe, there are movies about that."
She continued, "You are one of the most passionate and kind human beings that I've had the good fortune of getting to know and call you my family. I feel blessed for that. We are going on almost 25 years together which is shocking to me….We have literally saved each other's lives and hearts many, many times and I mean that literally and figuratively."
Matt Winkelmeyer/Getty Images for InStyle
The love and respect for one another goes both ways. When Chris received his award in front of a star-studded crowd, he had to give thanks to Jennifer for everything she has brought to his life.
"She has taught me to not only have a friend but to be a friend. I am so lucky to have a muse like Jen," he shared. "Who could ask for a better partner in crime?"
Connie Britton, Rosie Huntington-Whiteley, Ellen Pompeo, Chrissy Metz, Miranda Kerr and Kaley Cuoco were just some of the additional stars in attendance for the fashionable event sponsored by Fiji water.
In fact, Constance Wu and Julia Roberts also received honors after their style helped define the red carpet.
"Jennifer spent a lot of time with Julia and they were chatting together during the intermission," an eyewitness shared with E! News. 
Sounds like a fabulous night to us!