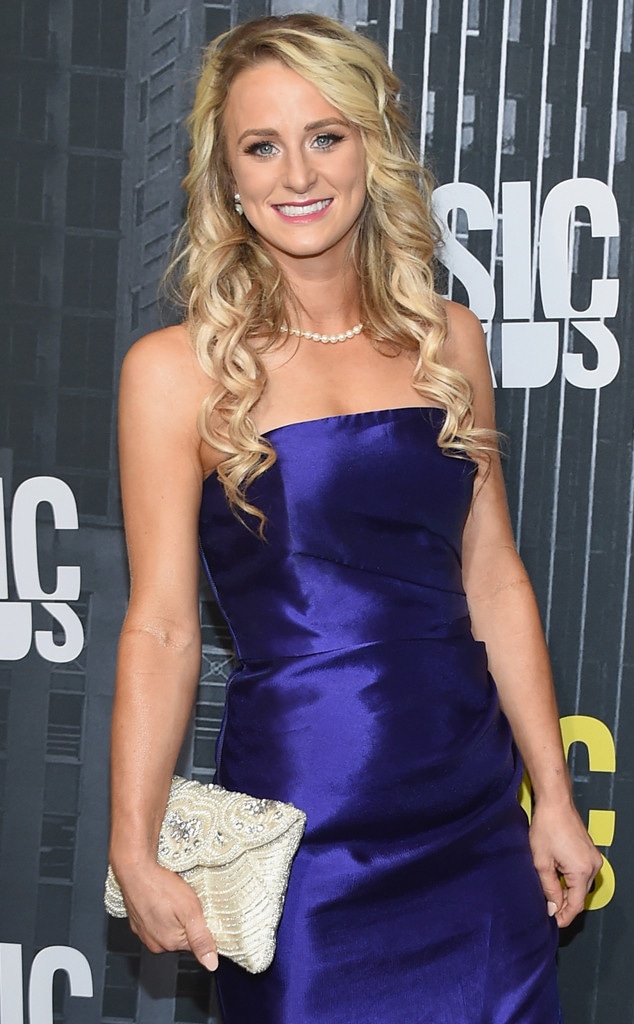 Michael Loccisano/Getty Images For CMT
Is it over for Leah Messer and Jason Jordan?
The Teen Mom 2 star and her boyfriend have reportedly called it quits. News of their apparent breakup first surfaced online on Tuesday with an Us Weekly report. According to the magazine, one source said "they're just not a good fit."
Per the magazine, the two had been dating for roughly seven to eight months before their reported split. Messer's recent tweet further fanned speculation of a breakup. 
"Some things are meant to happen, just not meant to be. Some things are meant to come into your life, just not meant to stay," the mom of three wrote on Tuesday. It also seems Messer deleted photos of Jordan from her Instagram account. E! News has reached out to her rep for comment. 
Despite more than 10 years between them, Messer and Jordan had a few things in common, including that they are both single parents. According to Us Weekly, they also went to church together and liked hiking. 
"He's a good dad," she told the magazine of Jordan earlier this month. "He's an all around good person."
The breakup comes amid a recent interview from Messer, in which she revealed she battled depression and was once suicidal. Thanks to help from motivational papers hung up on her mirror, the reality star was able to overcome her personal struggles. 
"It's like I had to train my mind to know that I am loved, I am confident, I am worthy and until I said that repeatedly to myself and like, it just did wonders," she explained on the Life Reboot Podcast.
"Today I would say that I am kind, I am loving, I am confident, I am courageous, I am strong."